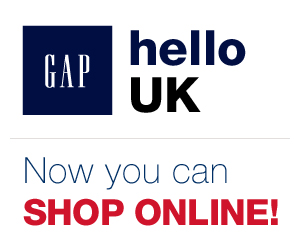 Gap has become a cultural icon by offering clothing and accessories rooted in cool, confident, and casual style to customers around the world. Now it's easier to get Gap's iconic styles with the ease of shopping online!
Not only is shopping at Gap.eu easy, but check out these great perks!
Free delivery on orders of £50 or more!
Seamlessly shop Gap and Banana Republic with one shopping basket, one checkout, and one shipping box.
Fast, reliable shipping from within the UK.
Free, easy returns — free returns either in-store or online.
Safe, secure ecommerce experience.
What are you waiting for — start shopping now!