Sienna Miller and Poppy Delevingne Kiss
Blonde on Blonde: Just Who Is Sienna Miller Kissing?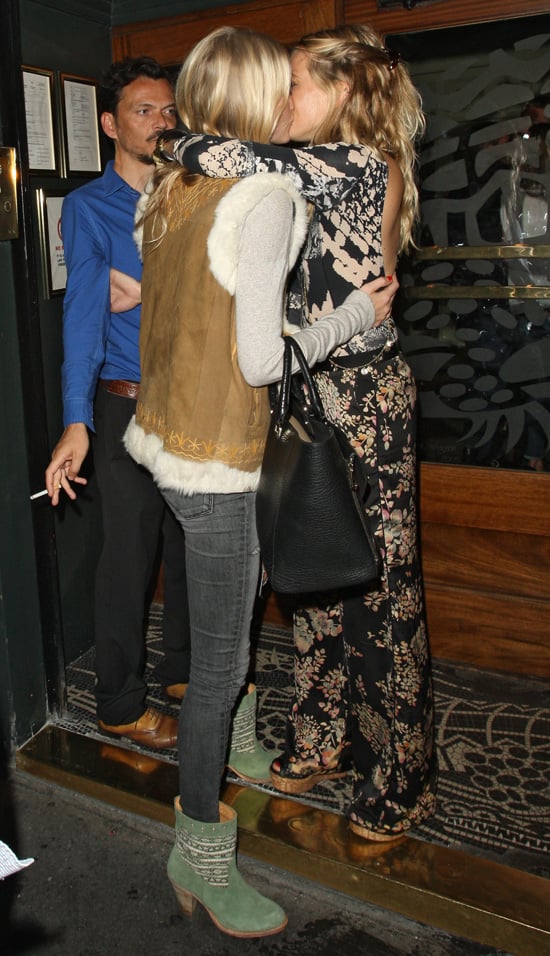 It looks like Tom Sturridge isn't the only British star who got love from Sienna Miller last night. Sienna was spotted giving a friendly kiss to her pal Poppy Delevingne after a fashion-filled dinner out with Tom and designer Matthew Williamson in London. Poppy shared the love with Sienna on Instagram during their fete, writing, "me love you long time" to Sienna and attaching a photo of the two blondes snuggling. Interestingly enough, Poppy isn't the first Delevingne that Sienna has been snapped smooching, as she made headlines in May when she kissed Cara Delevingne, Poppy's sister, at the Met Gala in NYC.
Sienna will have more time to hang out with her friends and her adorable daughter, Marlowe, as she confirmed last week that she is taking a temporary hiatus from acting. The actress said that she found it difficult to work while taking care of a young child, so she vowed to take some time off this year.