Simon Cowell Quotes About Justin Bieber and The X Factor
Simon Cowell Says Talented Teens Will Be "Tough to Beat" on The X Factor Thanks to Justin Bieber
Simon Cowell is ready for the Justin Bieber effect to hit The X Factor. We chatted with Simon on the phone this week, and he talked about the current critcism of American Idol judges, what's the status of his judge search, and what he's looking for in a host. While Simon has yet to get involved with the audition process, there's apparently a huge amount of talent in the younger set. Simon credits the popularity of teen sensations like Bieber and YouTube stars for the fresh crop of talent. As for whether or not America will vote for the younger contestants, Simon puts his faith in the viewers — especially since the mentoring aspect of The X Factor will hopefully rule out the terrible song choice that doom promising singers on Idol. Here's what Simon had to say: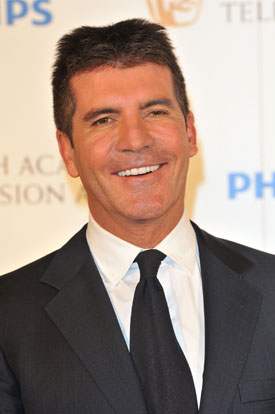 Buzz: Have you seen or heard about any promising auditions so far?
Simon Cowell: I keep a distance while they're doing the open calls, so the producers and the guys from Sony get to see everyone. They fill me in on a day-by-day basis, but they're excited. Where they're seeing an awful lot of talent is in the 12-16 range, which we were nervous about, but apparently they're seeing some really really good people in that category. So fingers crossed, I think we're gonna get a good crop.
Buzz: Do you think the younger contestants stand out because they are especially eager or because of pop stars like Justin Bieber who are so popular right now?
SC: I think it's got a lot to do with the latter, yes. I think with the success of Justin it's encouraged people to come along and audition. I also think that they haven't grown up on these shows, they've been more influenced by YouTube or the Internet than they have talent shows. They've worked out how to be themselves, how to be original, how not to become too old fashioned. When I was auditioning on Idol 10 years ago, I used to have kids come along at 15 and sing "On The Good Ship Lollipop," just terrible songs their mom and dad had made them sing. Now they're completely different, they've worked out for themselves who they want to be what they want to sound like. That's why we lowered the age range. I'm optimistic we're going to find someone good in this age range.
Buzz: With the popularity of young stars, do you think the American audiences will skew toward a younger winner?
SC: Maybe. I've always trusted the American public that they do make the right decisions. Where it's gone wrong in the past is when contestants make crazy song choices. On this show, the judges get to mentor three finalists each, so hopefully you don't have the same level of mistakes. I think you find a great 16 or 17-year-old guy or girl they're going to be tough to beat, but talent will always win in the end. I've always been convinced of that.
Buzz: What do you think sets The X Factor apart from the other competition shows out there?
SC: I've gotta be honest with you, it starts and finishes with who the contestants are. That's why we're doing a lot of press and stuff at the moment, to get the word out, because if everyone turns up boring and useless, you just don't have a show. I know what the scale of this show can be like, but we've also got to try and attract a new generation of contestants who aren't the same as you've seen in the past where they all talk the same and behave the same. You want people who can act their age, who are ambitious, who are entertaining, argumentative. That's really what makes the show, so you've gotta be really broad-minded about your attitude and who you put on the panel with you.