Simone Biles Meets Zac Efron at Rio Olympics 2016
Simone Biles Finally Gets a Kiss From Her Longtime Crush, Zac Efron
Simone Biles has not been shy about her longtime crush on Zac Efron, and the Olympic gold medallist finally got her much-deserved moment with the actor during the Rio Olympics on Tuesday. After being spotted touching down at the airport in Brazil, Zac seemed to head straight to where Simone was competing for a sweet meet-up. The 19-year-old superstar gymnast took to Snapchat to share a video of the two together, and Zac gave her a cute peck on the cheek (which Simone, understandably, can't handle). She returned the favour in a supercute Instagram clip, and Simone's teammate Laurie Hernandez snapped a photo of her splayed on the floor after the ordeal.
Zac and Simone have been engaging in a truly heartwarming back and forth via social media this month. Zac took to Twitter to congratulate Simone on qualifying for the women's gymnastics team finals and shared a photo of himself watching the team dominate and wrote to her directly, saying, "Congrats Simone! Can't wait to watch tonight.🤘🏼😉🏅 #proud #hero #Rio2016."
Yes, meeting the guy you have a cardboard cutout of in your bedroom (who you used to kiss on the cheek!) is a pretty big deal — but it doesn't come anywhere close to winning four gold medals and being deemed the "greatest gymnast of all time."
he kissed me on the cheek just letting y'all know @ZacEfron 💋❤️ pic.twitter.com/VLyc62DXY7

— Simone Biles (@Simone_Biles) August 16, 2016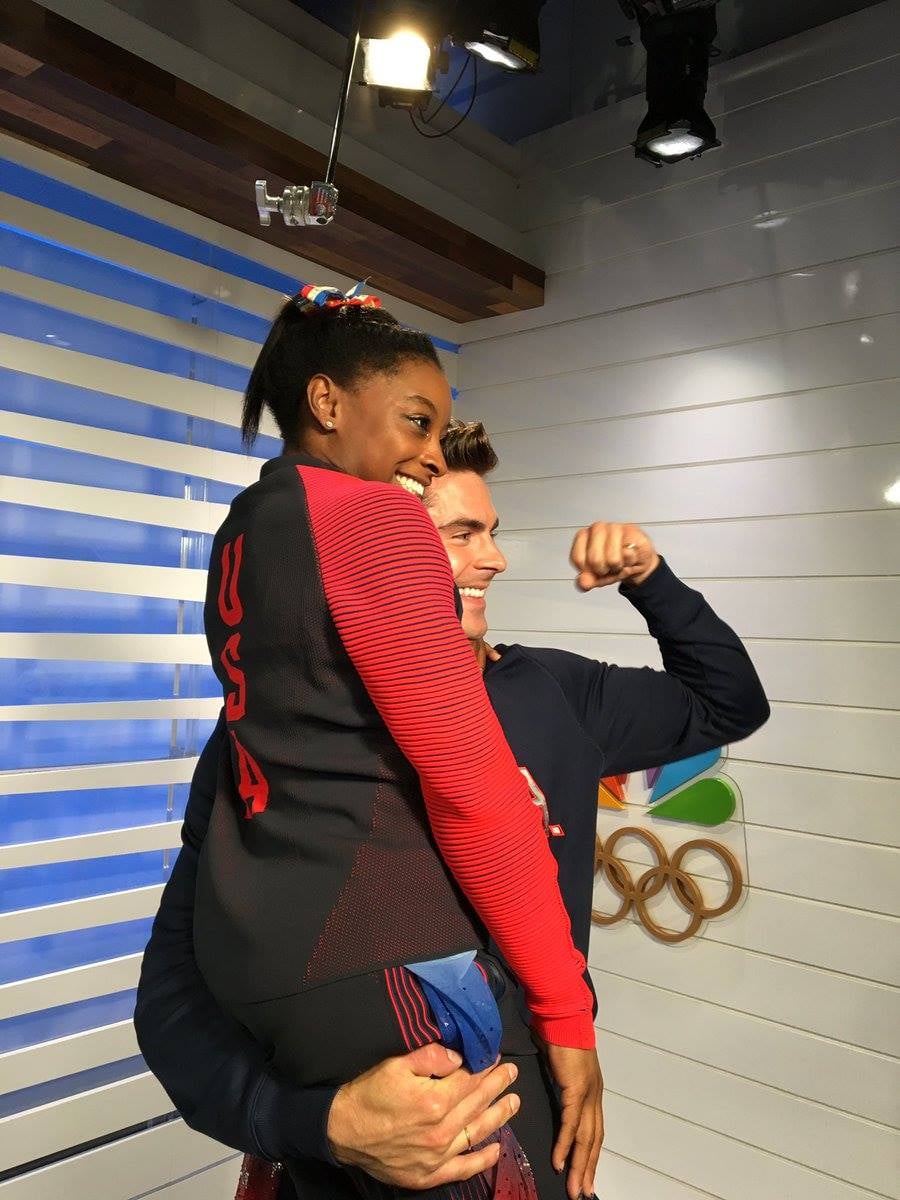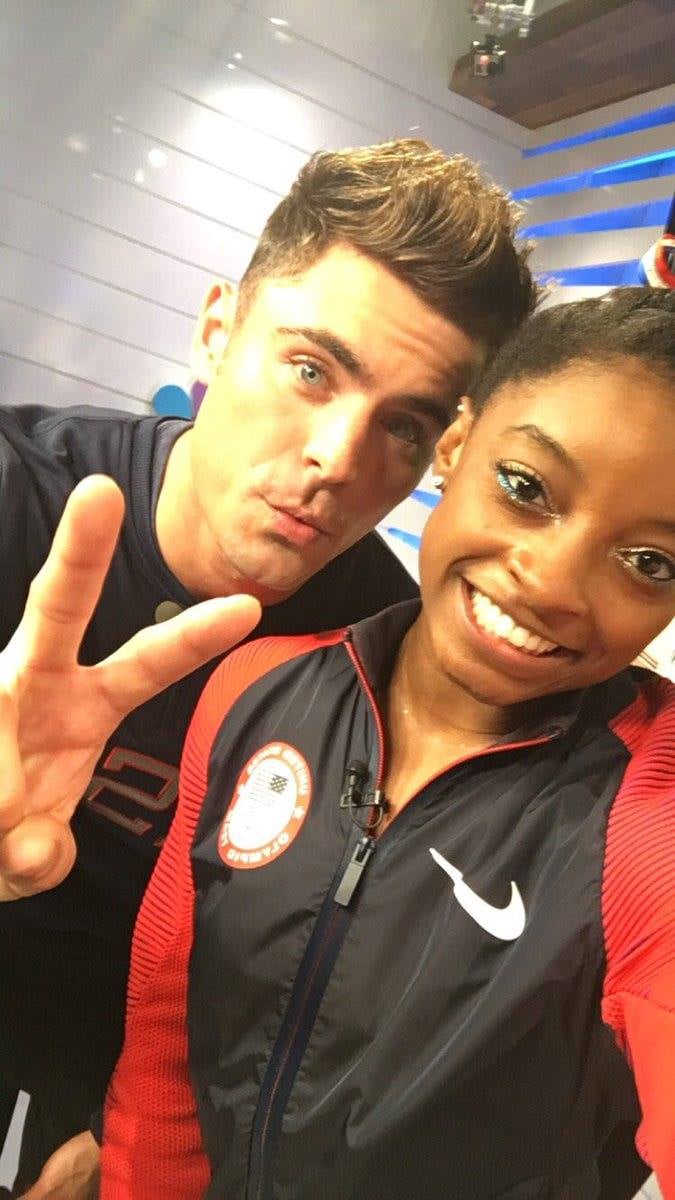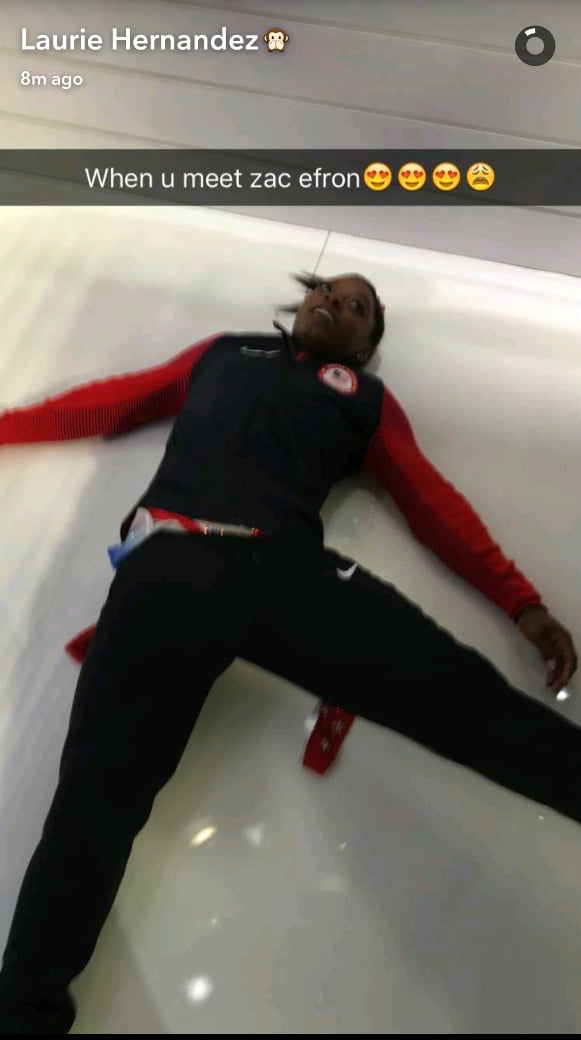 Image Sources: Facebook user Simone Biles and Twitter user Simone Biles