Sir Norman Wisdom Has Died at the Age of 95
Sir Norman Wisdom Dies Aged 95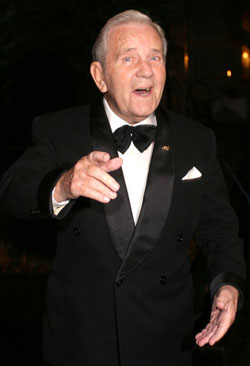 Sir Norman Wisdom died at a nursing home on Monday. His family released a statement:
"Sir Norman Wisdom has today passed away at Abbotswood Nursing Home on the Isle of Man. Over the last six months Norman has sustained a series of strokes causing a general decline in both his physical and mental health. He had maintained a degree of independence until a few days ago. However, over the last few days his condition rapidly declined. He was in no pain or distress and peacefully passed over at 1846 on 4 October."
Our thoughts are with Sir Norman's family, friends and fans.