Skins Series 2 Episode 2 Recap
Pop Watch: Skins, Episode 2 "Sketch"
This series of Skins has definitely been a roller-coaster of emotions so far, but then the teenage years are pretty emotional, aren't they? Although I don't quite remember it being on this scale. This episode was centred around a whole new character – Sketch (or Lucy).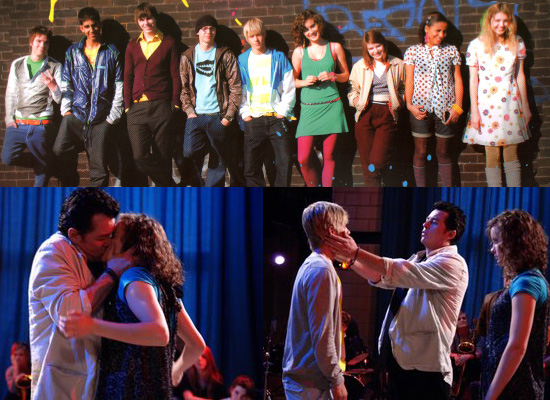 Sketch is a sheltered girl who has a Mum suffering with MS. She lives in a fantasy world where Maxxie is her boyfriend – how deluded can you get? Sketch hides in lockers watching him, does unspeakable things on his bed, takes photos of his every move and generally freaks him and everyone else out. I wouldn't say she's a likable character, that's for sure. What did you think of her? And as for "Osama: The Musical" – in my opinion, its only saving grace was the Boogie-Woogie Bagel Boy.
But what did I enjoy about this episode? Well, it was good to see Shane Richie as the lecherous Drama teacher. I know Sketch lied about him, but to be fair if any Drama teacher I'd known had snogged a student in the name of art, they'd be packing their bags too. I also, as always, enjoyed Chris's input. Anwar is still a cartoon character of stupidity, but I really laughed at the About A Boy in-joke at the end. So what were your thoughts on it? Did the episode push the boundaries a little far? What did you enjoy and what did you hate? Let me know in the comments!
(Photos courtesy of Channel 4)