Snow White and the Huntsman Trailer With Kristen Stewart
Kristen Stewart Speaks, Leaps, and Rides in the New Trailer For Snow White and the Huntsman
If the first Snow White and the Huntsman trailer left you jonesing to see more of Kristen Stewart, then this new preview for the film should be a treat. Once again we're taken inside director Rupert Sanders's very dark reimagining of the fairy tale, where the evil Queen Ravenna (Charlize Theron) is going to great lengths to stay young (when she isn't bursting into a flock of crows in the dark forest). We've already seen lots of Theron, though, so the real excitement here is seeing more focus on Stewart as Snow White.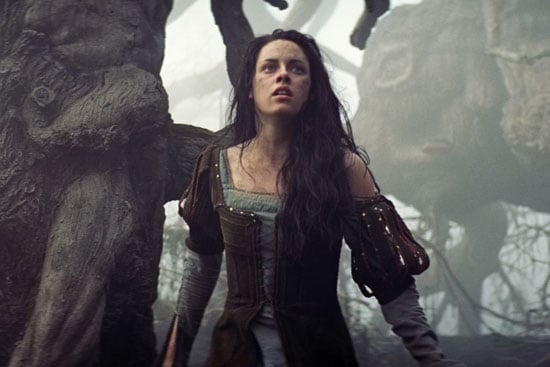 As expected, Stewart is looking pretty badass here: she cliff jumps, rides horses, and puts her fighting skills to the test as she defends her life — and her heart — from the Queen. There's also a glimpse of the iconic kiss, though Prince William (Sam Claflin) doesn't appear much more than that here. Suffice to say, the film's Summer release date can't get here soon enough for me.
Watch the exciting trailer when you read more.