Snow White Movie Poll
Which Snow White Movie Are You More Interested In?
We were treated to sneak peek photos at the two upcoming Snow White films and its stars last week, thanks in part to Comic-Con. Relativity's Untitled Snow White Project takes a more traditional approach to the classic fairytale, presenting Lily Collins in a familiar-looking feminine princess dress, while Universal's Snow White and the Huntsman has Kristen Stewart dressed in armor and ready for battle.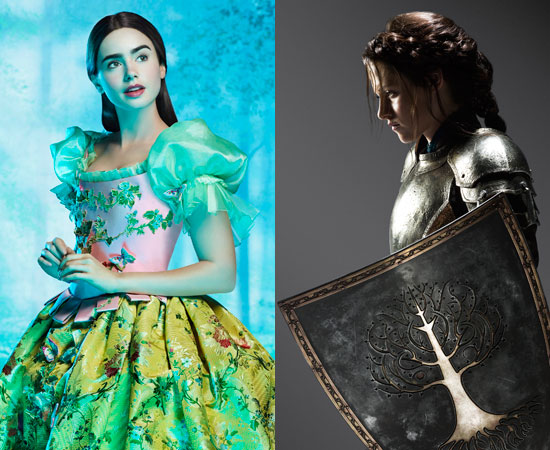 It's going to be awhile before we learn more about these dueling projects, as they don't hit theaters until 2012. Still, these first pictures have our tongues wagging for more, and we're already placing bets on which Snow White will be the fairest one of all. Now it's your turn to weigh in — which Snow White movie is piquing your interest?