Sofia Vergara Interview in Harper's Bazaar August 2013
Sofia Vergara's Financial Advice to Her Son: "Sell the Birkins"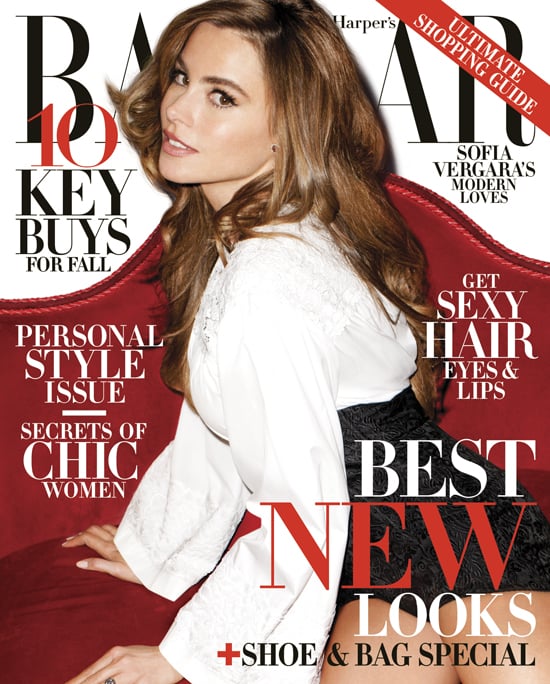 Sofia Vergara put her famous curves on display for the cover of the August issue of Harper's Bazaar. Inside the magazine, she also discussed one of her other famous signatures — her glamorous, supersexy style — and her large collection of Hermès Birkin handbags, which she likes to use as a form of financial planning. Read on for more from Sofia Vergara in Harper's Bazaar.
On her Birkin collection: "I tell [my son,] Manolo, 'If I don't have enough money for your college this month, you have to sell the Birkins.' I tell my business manager, 'What would you prefer? Me popping champagne bottles and doing drugs and wasting money or buying bags? These are valuable. These, Manolo can sell!'"
On always looking done up: "No. I'm Latin; I do it no matter what. It's automatic. I shower, do hair and makeup. For me, it's like shaving. I don't believe in a natural look. Lipstick brightens your face! Unless you're Gisele Bündchen or 19, you need something."
On her boyfriend, Nick Loeb: "He's really handsome. He's six-foot-four, and he has blue eyes and a lot of black hair. Or it used to be black. Now it's got a lot of white in it. Nick says all the white hair came from me."