Song Sasha Listens to on The Walking Dead Season 7 Finale
The Walking Dead: Here's the Song Sasha Listens to in the Finale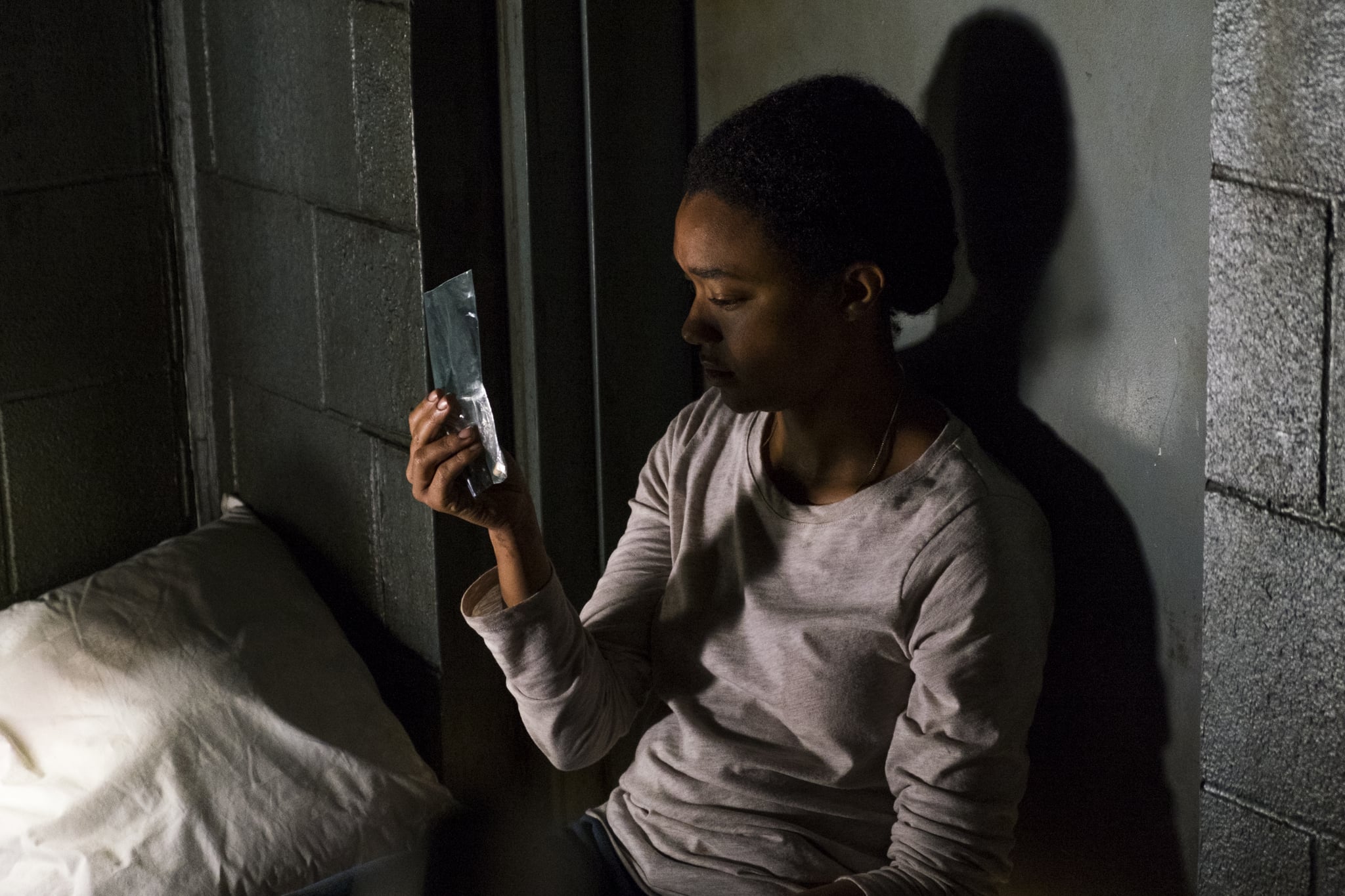 Warning: spoiler alert!
The Walking Dead's seventh season came to a bloody end on Sunday night in the US. While the season finale wasn't exactly the nonstop action-fest we were hoping for, the writers delivered on their promise to kill off a main character. Sasha ends up eating one of Eugene's suicide pills in order to turn into a zombie and attack Negan. It's utterly depressing, but at least she ends her life on her terms. Lying in a coffin in the back of Negan's truck (OK, this sounds more twisted than I wanted it to), Sasha is equipped with an iPod to keep herself company. She turns on "Someday We'll All Be Free," a soul song by Donny Hathaway from 1973, as she pops in the pill.
It's poetic in a sense; earlier in the season, Negan tortures prisoner Daryl with a song called "Easy Street." While Sasha is still Negan's prisoner, she's in charge of her own destiny, and picking the song she wants to comfort her in death is a symbol of her autonomy — Negan is no longer in charge.