Sons of Anarchy Creator Kurt Sutter Shares the Sweetest Story About Charlie Hunnam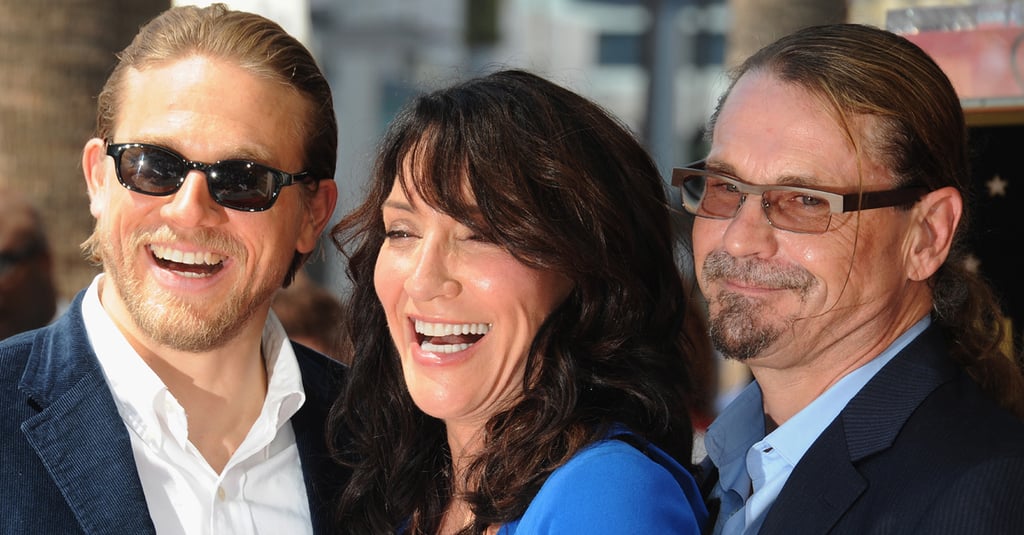 There's still a whole lot of love between Charlie Hunnam and Sons of Anarchy creator Kurt Sutter. In an interview with Deadline about Kurt's new show, The Bastard Executioner, he shared a sweet story about a recent interaction between him and his former leading man. Kurt revealed that with his new series shooting in England, he was able to see Charlie more often. "One of the cool things about being out in London is, I got to hang with Charlie Hunnam a lot," he said. He mentioned that they lived close to each other, adding, "Maybe once a week, I would just see Charlie go by on his bicycle. We would stop and bullsh*t."
Kurt brought up an especially sweet night when he and his wife, Katey Sagal — who played Charlie's mum on Sons — were "missing [their] kid." He explained, "Charlie just came by on his bike and for Katey it was like seeing one of our kids. We hung out for an hour or so and it was this lovely infusion of family. I just really felt how lucky I was and how rare that is to have built those relationships along the way. I love Charlie, man." Meanwhile, Kurt also addressed what Sons fans really want to know, mentioning that he'd love for Charlie to make an appearance on The Bastard Executioner.
See what The Bastard Executioner star Lee Jones told us about the new series, then find out how the show is similar to Game of Thrones.