Sons of Anarchy Spinoff Details
The Sons of Anarchy Spinoff Is Official! Here Are the Details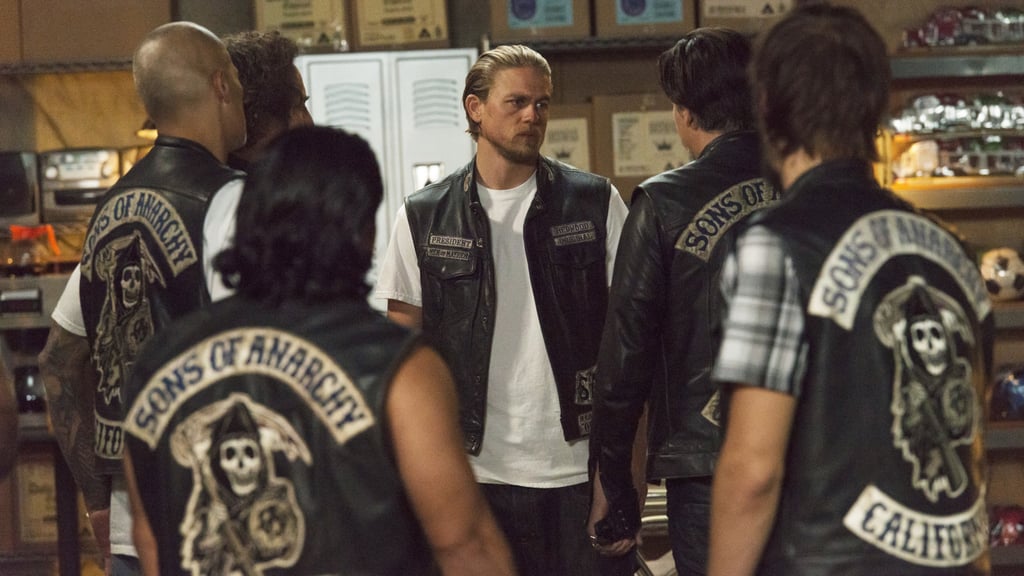 Brace yourselves, Sons of Anarchy fans, because new details have been released on the spinoff series! It's been months since FX ordered a script from Kurt Sutter, and now the network has ordered a pilot. Titled Mayans MC, the spinoff "is set in a post Jax Teller world, where EZ Reyes, a prospect in the Mayan MC charter on the Cali/Mexi border, struggles with his desire for vengeance against the cartel and his need for respect from the women he loves." The series will begin shooting in March in Los Angeles; here's what we know!
The same team is behind it. The Sons of Anarchy co-creators, Sutter and Elgin James, are developing the spinoff series together. Sutter will direct the pilot episode and serve as an executive producer, with James will be the co-executive producer.
It will have the "same spirit" as Sons of Anarchy. According to The Hollywood Reporter, Mayans MC has been described as "a dark, visceral family drama that takes a new look at the most American of icons, the one percent outlaw, this time, reflected through a Latino lens."
The tone will be different. In a series of tweets last year, Sutter said, "Although the Mayan Project may intersect with SOA charters, it will be a very different show. Tone, pace, storytelling, will be unique."
We may see some familiar faces. "Mayan Project won't take place in NoCal. That steps on SOA mythology," Sutter tweeted last year, adding, "Although I'd love to find a way to use my brother, @EmilioRivera48."
As we await more Mayans MC news, check out five shows to watch if you love Sons of Anarchy and relive the hands-down hottest Jax Teller moments from the show.