Sony Music's Tweet About Kesha at the Grammys 2018
Why Sony Music's Praise of Kesha's Grammys Performance Is Actually Pretty Thoughtless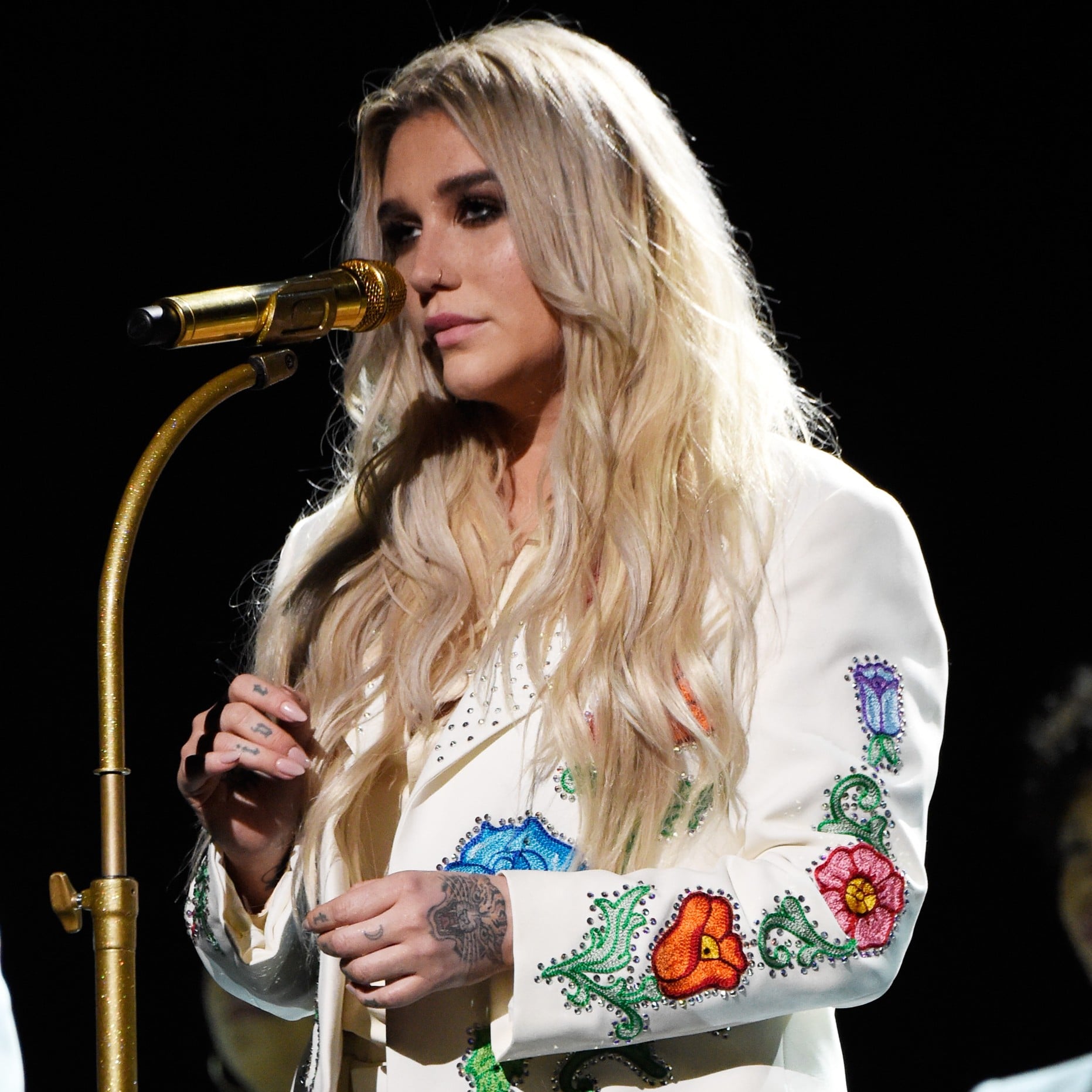 On Sunday night, Kesha delivered one of the best performances at the Grammys in NYC. She sang an incredible rendition of "Praying" with vocal support from Cyndi Lauper, Andra Day, Camila Cabello, Bebe Rexha, and the fantastic women of the Resistance Revival Chorus. She followed a powerful speech by Janelle Monáe, which talked about the importance of the Time's Up movement and praised Kesha for her strength in persevering through her legal drama with producer Dr. Luke, whose real name is Lukasz Gottwald. The moving moment had the entire audience in tears. And then Sony Music offered more words of praise in a seemingly innocent tweet:
No words. All love. #GRAMMYs pic.twitter.com/IHrzI1CrTG

— Sony Music Global (@SonyMusicGlobal) January 29, 2018
Normally, a tweet like this would fit perfectly in the cascades of love that poured out for Kesha on the internet. But here's the thing: if you familiarise yourself with the entire saga between Kesha and Dr. Luke, you'll know that Sony Music was part of the impetus for Kesha's legal battle. Sony would not release Kesha from a contract that kept her bound to Dr. Luke, forcing her to release music under his label. And despite the outcry from many celebrities, Sony Music held strong. In fact, Kesha is contractually obligated to release two more albums under Dr. Luke, her alleged abuser.
So, here Kesha is at the Grammys, performing "Praying," her first single from Rainbow, which is about her depression and everything she struggled through during her relationship with Dr. Luke. And here is Sony Music, which is party to the entire situation, offering praise to Kesha when it won't offer the one thing she asked for: freedom. Kind of f*cked up once you really dig in, right? And since I'm still kind of upset that she didn't get nominated for album of the year, this just seems like salt in the wound. Luckily, none of this can take away from Kesha's true moment of triumph and resilience on the Grammys stage.