Sophie Turner Calls Out Littlefinger Fan on Twitter
Sophie Turner Does NOT Have Time For Littlefinger Apologists Today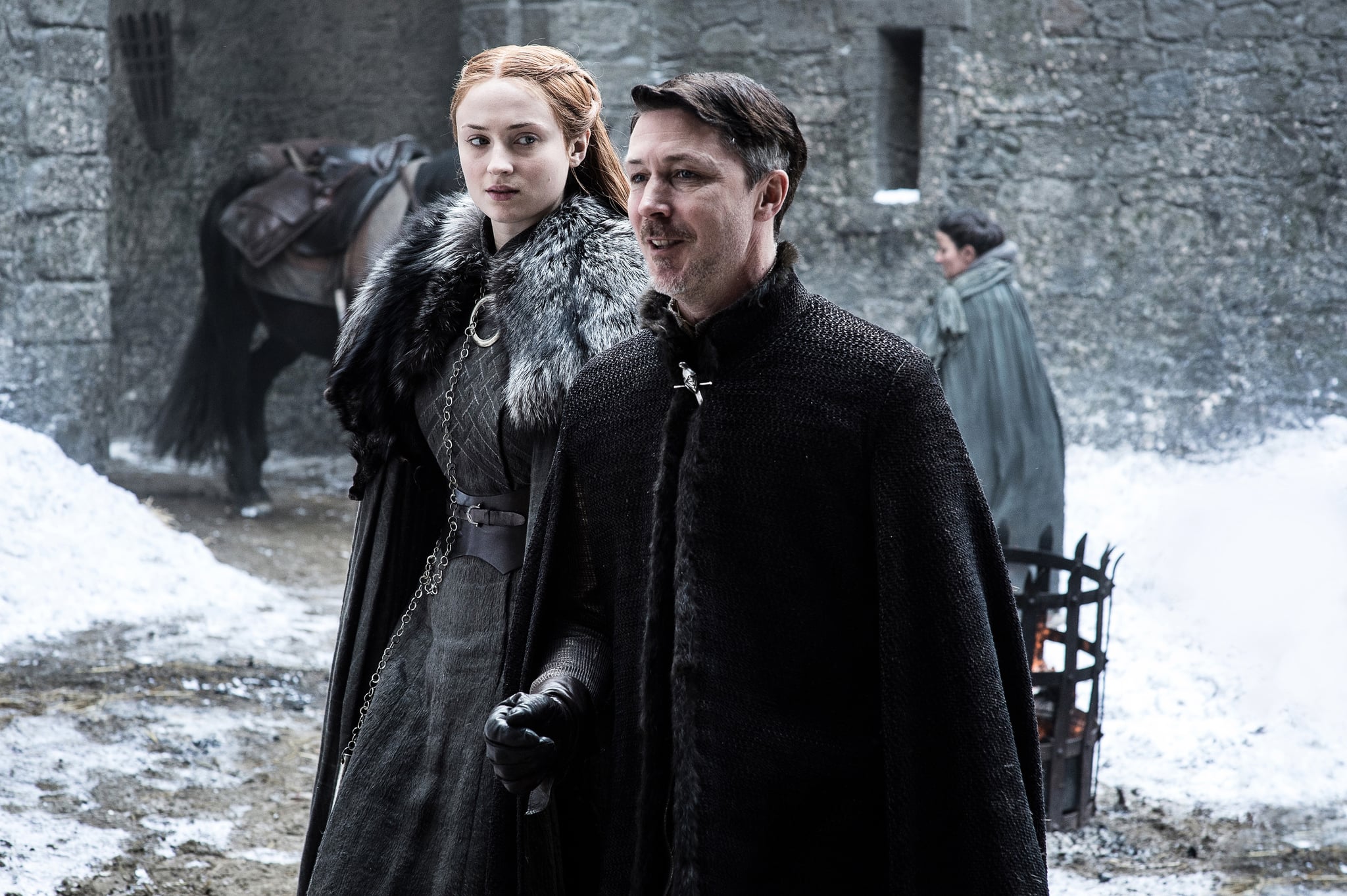 The following contains spoilers for Game of Thrones season seven.
Listen up, Game of Thrones fans — stop it with the Littlefinger apologist bullsh*t. We get it if you have a horrified appreciation for his manipulative strategy in the game of thrones, but the second you start justifying his actions is the second you're defending an abuser and a murderer. Nobody knows this better than actress Sophie Turner, who plays Sansa Stark and who has no qualms about teaching Littlefinger apologists what's what.
When Turner stumbled across a fandom Twitter feud over Littlefinger's redeemable qualities (or lack thereof), she didn't just keep scrolling; she hopped right in to give her take on the fictional man who ruins her GOT character's life. First, she responded to the idea that Littlefinger "never hurt Sansa" and should've been treated better than the bloody execution he receives in the season seven finale.
Nah.. just willingly sold her to the Boltons.... Who killed her family... who ended up torturing her.... but ur right.. no harm done 👍

— Sophie Turner (@SophieT) August 29, 2017
Then, she went all in on the idea that Littlefinger is some sort of savior figure, rather than a besotted abuser.
Because Sansa asked him to (and agreed because he loves her).... because he owed her.... for selling her to the boltons.... need I say more?

— Sophie Turner (@SophieT) August 29, 2017
Can you say "Queen in the North"? We love that she is invested in Sansa's journey and defends her on the internet. Clearly, this role isn't just a job for Sophie Turner. The North remembers, and so does Sansa. Ned Stark would be so proud!