Stacey Solomon Is Voted Out Of The X Factor In Third Place, Joe McElderry and Olly Murs Make It Through To Final X Factor Show!
Stacey Comes in Third Place in The X Factor Final!
The first show of The X Factor final was a packed one, with the finalists each singing three songs, including one duet. George Michael wowed when he sang with Joe on tonight's show, Robbie Williams fluffed a lyric but saved it in the end as he sang with Olly Murs, while Stacey looked stunning in her red sparkly dress as she performed with Michael Buble. Robbie came back on to perform his single "You Know Me" in the Christmassy studio, and Cheryl Cole had a little trouble walking in her gorgeous dress, leading Dermot to comment she was always the last one back to her chair after the ad breaks!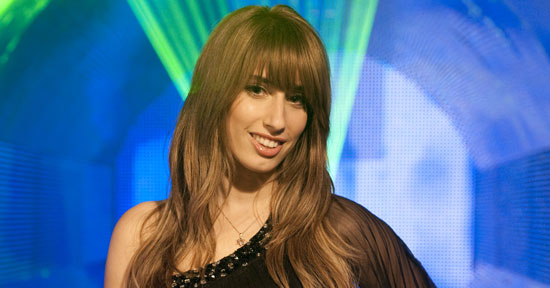 At the end of the show, Dermot announced that Olly and Joe had made it through to tomorrow's final show! I'll be on Twitter again tomorrow discussing the last show of the series with you guys — I can't believe it's almost over. How do you feel about Stacey leaving the competition?