Star Wars: The Force Awakens Detail About Kylo Ren's Ashes
We All Missed This 1 Detail From Star Wars: The Force Awakens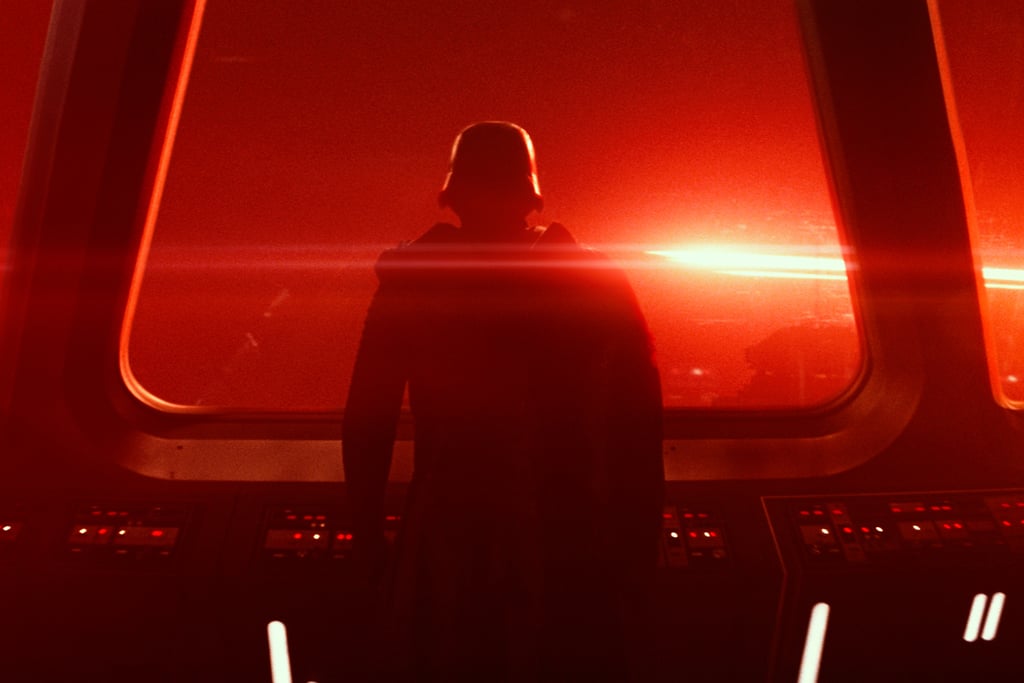 Just when you thought you knew everything about Star Wars: The Force Awakens, J.J. Abrams swoops in to drop some knowledge. The movie is out on Blu-ray this week, and Abrams revealed some strange information to Entertainment Weekly about an Easter egg you never saw coming. Remember that table of ashes where Kylo Ren puts his helmet? Did you think to yourself, "I wonder what those ashes are about"? Well, now we have a very bizarre answer.
"The backstory is that that table has the ashes of the enemies he's killed," Abrams said. "That moment was actually shot for, and meant to be used in, the scene where he was talking to the Vader mask." This means that not only was the table of ashes originally meant to be in Ren's private room, but if the filmmakers had stuck to the plan, we would have seen actor Adam Driver's face much earlier.
"He originally had his mask off the first time we shot that scene. Then we reshot it with his mask on, but we had that shot which I loved and thought was so cool of the mask being slammed down into that ash," said Abrams. "So that shot was stolen from the scene that we had changed and put into the scene with Rey."
So Kylo Ren burns his enemies in an incinerator and keeps them for himself. That's not weird at all.