Sterling K. Brown Crying Over This Is Us SAG Award Win
Sterling K. Brown Couldn't Stop Crying When His Costars Won a SAG Award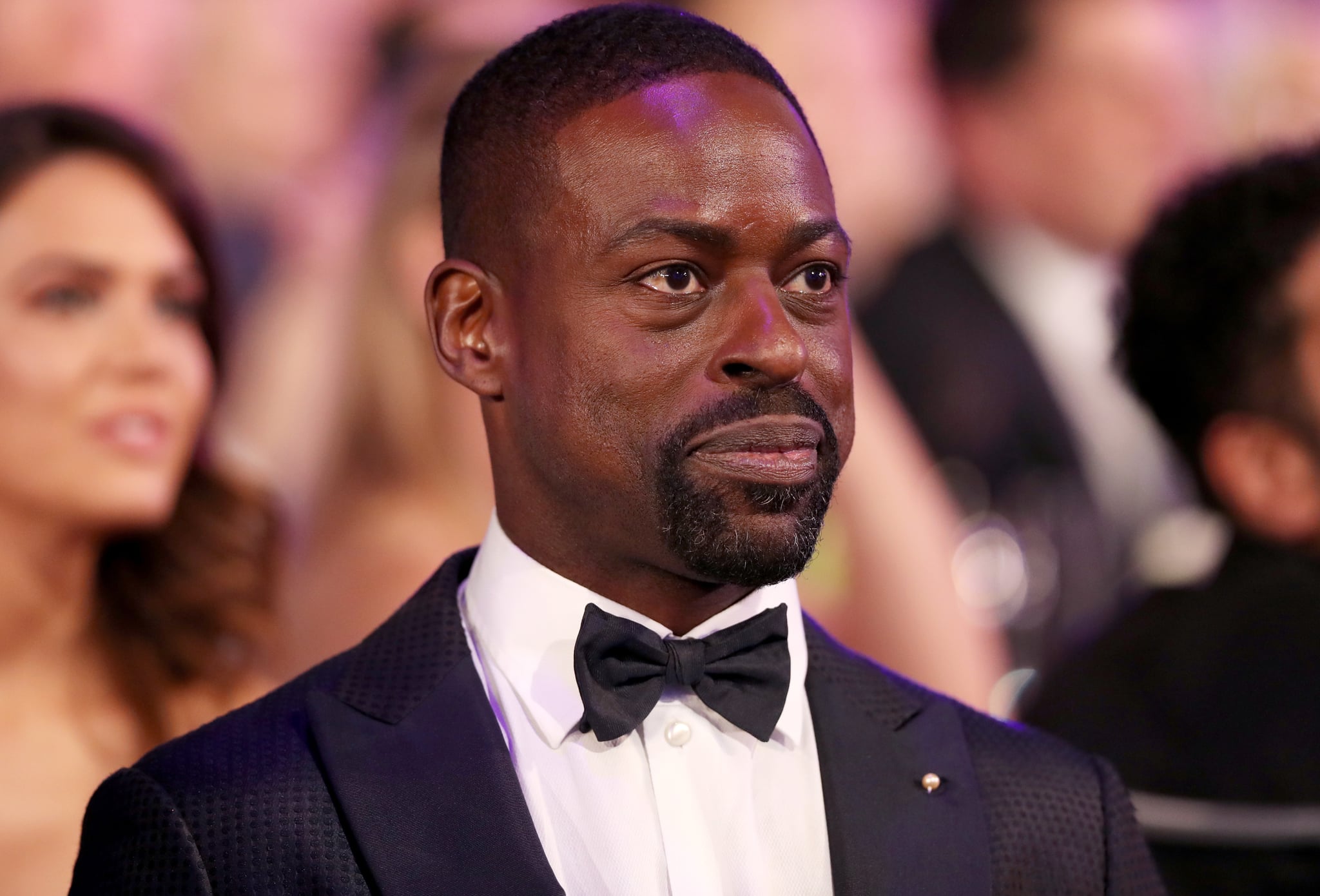 Award season has been exceptionally good to Sterling K. Brown so far this year, with the industry giving him well-deserved accolades for his exceptional work as Randall Pearson on This Is Us. Only weeks after making history with his Golden Globe win for best performance in a drama, Sterling received the same milestone honour at the SAG Awards on Sunday. But, grateful for the constant support from his costars for his personal accomplishments, Sterling collapsed into happy tears after his loving TV family received recognition for their work, too.
Caught on the red carpet after the SAG Awards concluded, Sterling gushed with pride over the cast's outstanding performance by an ensemble in a drama series win. "These people, my cast, have been so supportive of me on an individual track," a teary Sterling tells the camera in a video posted on the SAG Awards Facebook page, wiping away tears after giving onscreen sister Chrissy Metz a congratulatory hug. "The fact that we get to share this moment together, man, I can't stop crying."
You'll have a hard time not crying along with Sterling while watching his emotional reaction to the win. Watch the touching video ahead, then see how the This Is Us cast celebrated their big award together!