Steve Martin and Alec Baldwin Will Host The Oscars 2010 / The Academy Awards Together, It's Complicated Trailer
Alec Baldwin and Steve Martin Will Cohost The Oscars!
The Oscars hosts have finally been announced, and they certainly don't disappoint — Alec Baldwin and Steve Martin will be cohosting the ceremony! The two have worked together several times, including in a 2006 Saturday Night Live sketch, an episode of 30 Rock which aired in the UK on Comedy Central last week, and are soon to be seen costarring with Meryl Streep in It's Complicated — check out the trailer under the jump. What do you think of the Academy's choice? Let me know!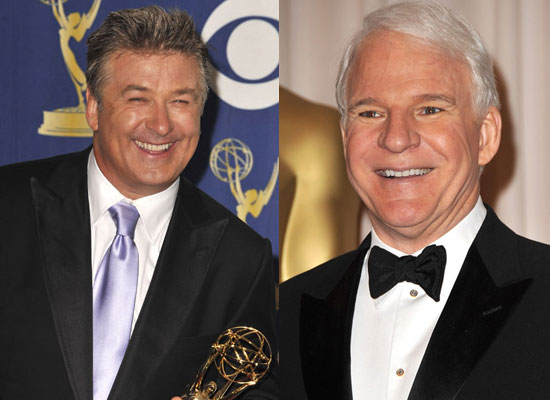 To see the It's Complicated trailer, just read more.