Steven Yeun Talks About Glenn's Death on The Walking Dead
The Walking Dead's Latest Victims Speak Out on Their Gruesome Deaths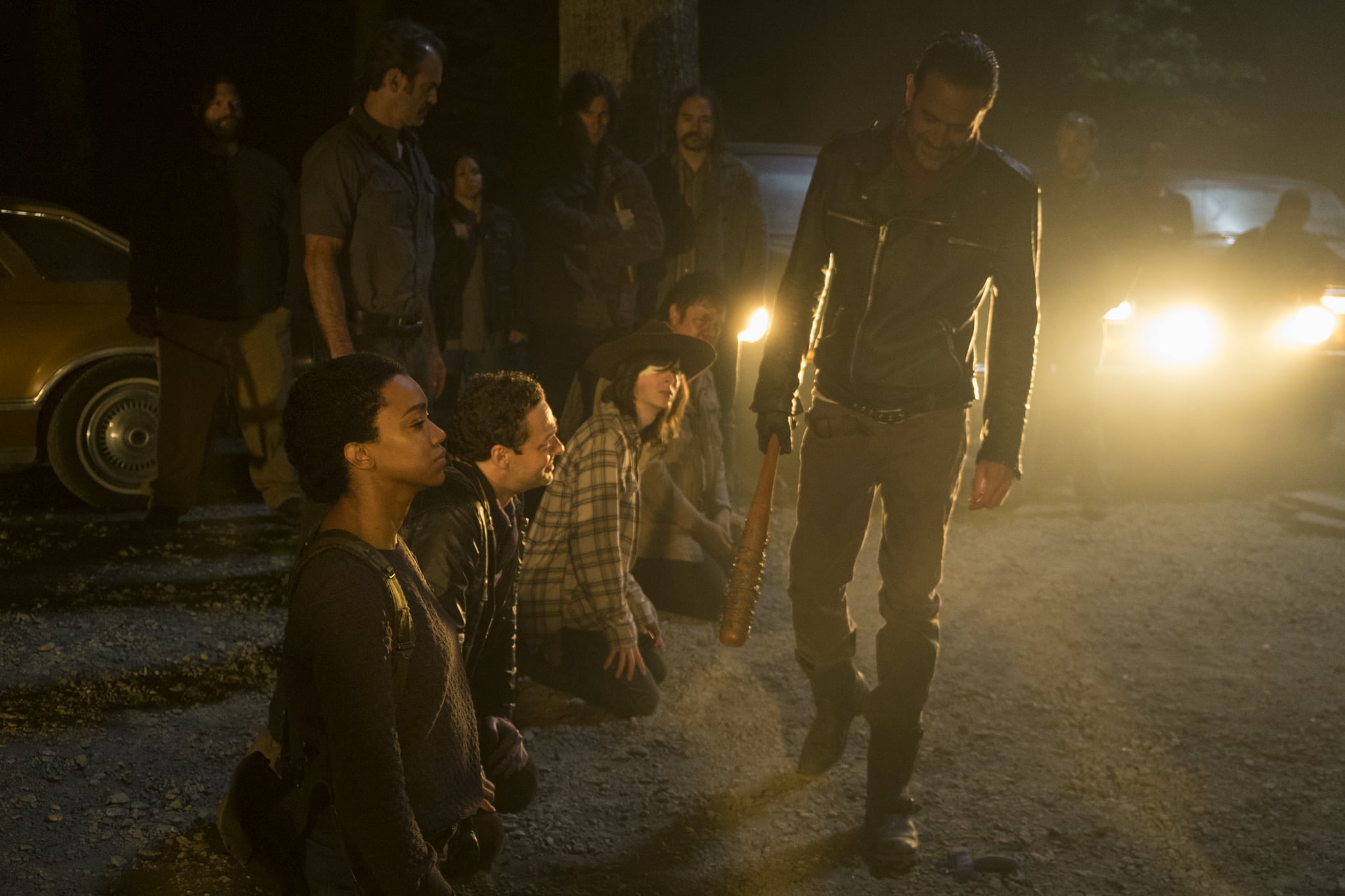 While we're all officially in mourning after this week's tragic premiere of The Walking Dead, at least it's over. We can now say goodbye to Glenn and Abe, Negan's unlucky victims. The actors who play them, Steven Yeun and Michael Cudlitz, appeared on the aftershow, The Talking Dead, and spilled on why they're OK with the way their characters go out . . . even if we're not. Here's exactly what they told host Chris Hardwick!
Steven Yeun on Glenn's death:
"The death in the comic, Robert [Kirkman] wrote such a messed up — but at the same time, incredible — way to take something away, to make a story as impactful as it is. When you read that comic, you kind of don't want that to go to anyone else. It's such an iconic moment. I think I even said that — 'Don't give that to anyone else.' It's such a gnarly thing to say, but sincerely, living that out was very wild, but at the same time, that moment happening and being realised on television in a different medium and to do it in the way that we did it, I think is brave and at the same time super affecting. For me, that was motivation to be like, 'OK, that's great . . .' Glenn died in a very Glenn way. That's what my wife, Jo, said. He died in such a Glenn way, which is perfect — still not thinking about himself. I think it's appropriate that he ends there, and it's also appropriate that he puts those last words out as a final 'look out for each other.'"
Michael Cudlitz on Abe's death:
"For anyone who follows the graphic novel, [Abe] is on borrowed time. Denise took his death graciously two episodes prior . . . so I think at that point I had gone beyond where he was in the graphic novel. I know [Kirkman] always said he was not happy with how he took Abraham out in the graphic novel, so I was curious to see where we go from there . . . In the group, he made it very clear to Negan that if he was going to take somebody, take me if it's going to help protect the rest of the group."