Stranger Things Cast Interviews About Season 2
Every Mysterious Quote We Have About Stranger Things Season 2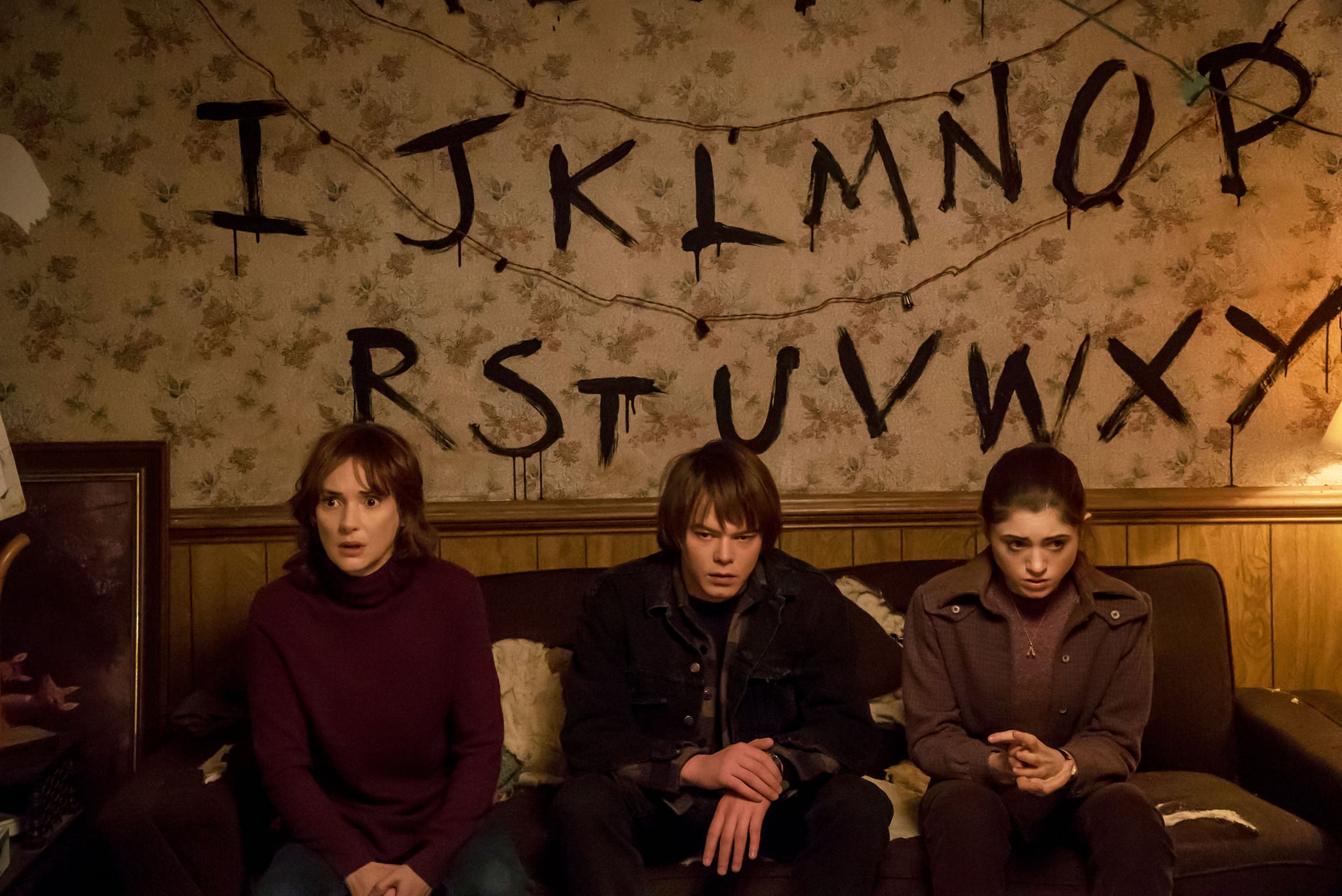 Ever since the first season of Stranger Things dropped way back in August 2016, we've been itching to get any and all information about season two. Luckily for us, February has already yielded a rush of new and exciting developments. In addition to an exciting Super Bowl trailer, we've also got locked in on a release date. To sweeten the deal even more Entertainment Weekly has given us our first concrete plot details, so we can officially begin obsessing over every single word to try and figure out what's to come. Read all the quotes below.
Co-creator Matt Duffer teased some emotional baggage for Will Byers: "He seems to be seeing images from the Upside Down. The question is whether they're real or not. So it seems like he's having some sort of post-traumatic stress disorder."
Duffer hinted at another more human villain in the episodes to come: "Stephen King always has really great human villains. The evil in the real world is often as bad or worse than the supernatural evil, so we wanted to introduce a character like that."
Winona Ryder revealed that Joyce has a new love interest (a former classmate): "She's trying to mask a lot. I think she's made this choice with Bob because she wants a good father figure in her sons' lives."
Co-creator Ross Duffer shared how Barb and Eleven's perceived deaths affect the Wheelers: "[Nancy] and Mike are both the most screwed-up because they're the ones who both lost someone. They're both grappling with that, and we see the effects."
Gaten Matarazzo dished on Dustin's new extraterrestrial pet: "It's a little creature I get to bond with. It's obviously not from this planet or this dimension."
David Harbour described receiving his first script for season two: "I got the first script of season two, and the first five minutes I was on my feet going, 'Yes! Yes!' Because they open up the world in such a new way," he told Vanity Fair. "And these characters that I feel like are so iconic, and that we love so deeply, get to really go on different arcs and different journeys and explore these little things that we touched on in their personalities and psychologies. And we get to really expand on that . . . I really do think it's going to be thrilling."
Harbour explained how Hopper must protect the town's secrets: "It kind of falls on Hopper to be the voice of authority to say, 'This did happen and this didn't happen.' He's struggling with the compromise that takes him to, having to lie and cover things up."
Harbour insisted that Barb is gone, but not forgotten: "We do deal with the loose ends in season two, and we do deal with some of the internet rage over Barb's death," he said to IGN. "We will have justice for Barb's death in some sense."