Stranger Things Season 2 Details
The Announcement For Stranger Things Season 2 Will Get You Psyched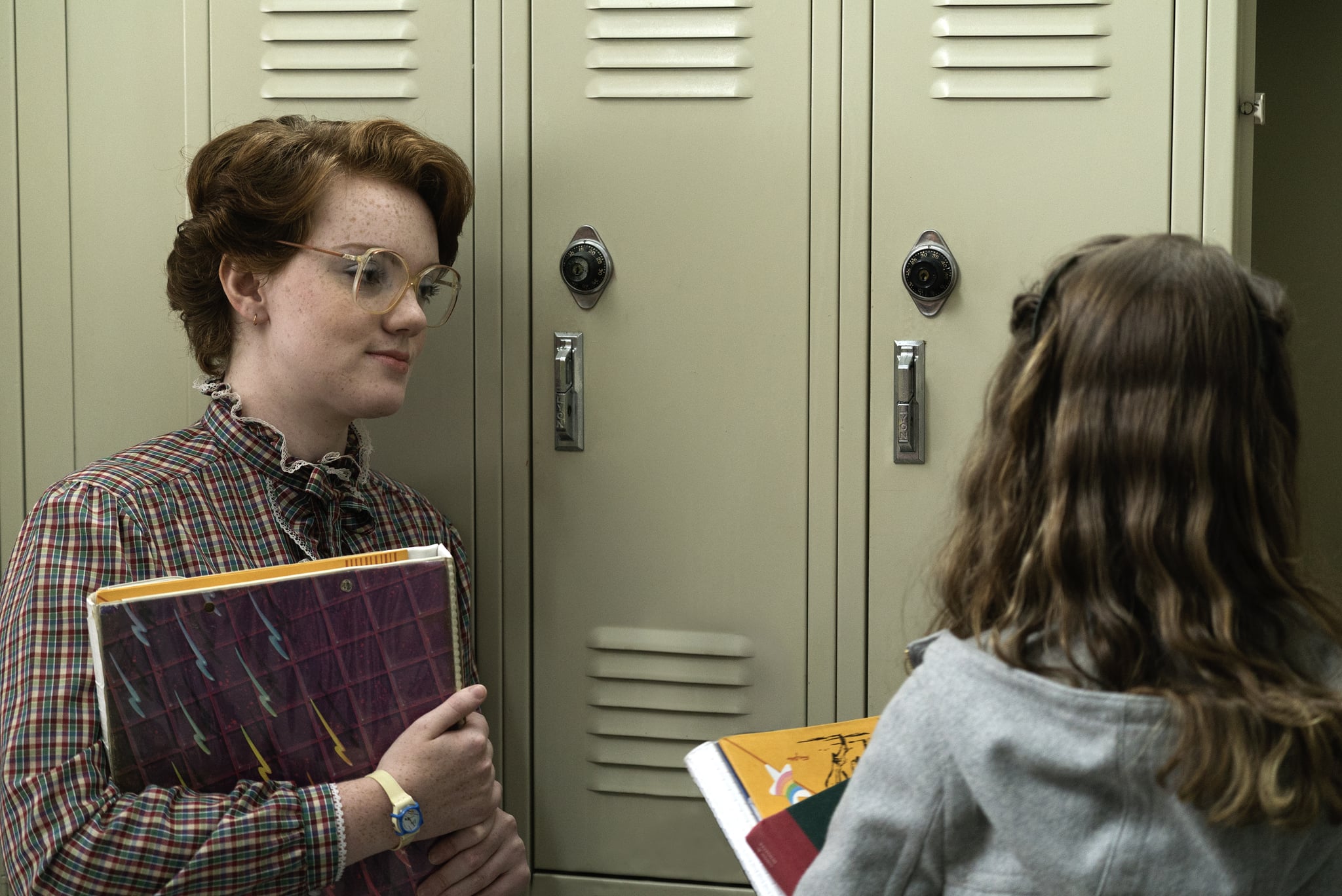 If you watched and loved Netflix's new sci-fi megahit Stranger Things, we've got good news and bad news. The good news is that Netflix has confirmed that there will be a second season and released a short teaser that gives a few clues about what's next. The bad news is that the Duffer Brothers, who created the show, also pretty much confirmed the tragic fate of Barb, the darling outcast whom countless viewers fell in love with despite her not-so-ample screen time. This latest information comes from a new interview with IGN, in which the Duffer brothers drop the first hints about the second season and explain the situation with Barb. If anything, it might make the wait for the next season a bit more bearable . . . but if you need more ideas for passing the time, you could always plan your Stranger Things Halloween costume or listen to that '80s-tastic soundtrack hundreds of times. Check out what we know so far below.
The nitty-gritty details: It will be set in 1984 (picking up sometime in Autumn, which is about a year after the events in season one) and consist of nine episodes.
The premiere date: The specific date is still TBD, but it will hit Netflix at some point in 2017.
Matt Duffer on whether Barb will be in season two: "I can't see it happening . . . but Barb will not be forgotten. We'll make sure there's some justice for Barb. People get very frustrated, understandably, that the town doesn't seem to be really dealing with Barb. That stuff is all happening. We're just not spending any screen time on it."
On why Barb's parents aren't grieving: "It's not like her parents are like, 'Oh Barb left. She died!' Season one actually takes place over the course of six or seven days — it's a really short period of time."
On what season two would tackle: "Part of what we want to do with hypothetical season two is to explore the repercussions of everything that happened."
On whether Brenner will be back: "I would say that if we were going to kill Brenner . . . as an audience member watching the show, if that was his death, that would be very unsatisfying to me, when the monster jumps on him and we cut away. He would deserve much more than that as an ending. So yes, there's a possibility of seeing him again."
There will be new faces: Producer Shawn Levy spoke to SlashFilm about the fate of season two and what they hope to accomplish. "We definitely are hopeful to go several more seasons. And the plan is to continue with this set of characters while introducing a few critical key new ones next season," he said. "So I'll just say that a lot of the big mysteries get answered at the end of season one, but we are very much kind of unearthing new problems and questions that merit future stories and future investigation in the most enjoyable way. So we are in love with our cast and our characters."
The season two teaser: Clocking in at just under a minute long, the short video doesn't give us much. What it does do, though, is reveal the names of each episode in the new season: "Mad Max", "The Boy Who Came Back to Life", "The Pumpkin Patch", "The Palace", "The Storm", "The Pollywog", "The Secret Cabin", "The Brain," and "The Lost Brother."