Stranger Things Season 2 First Instagram
The First Look at Stranger Things Season 2 Opens Up a Whole New Mystery
sƃuıɥʇɹǝƃuɐɹʇs#
ɹɐǝʎ ʇxǝu noʎ ǝǝs
uoıʇɔnpoɹd uı ʞɔɐq pic.twitter.com/jYd1tDsPRi

— Stranger Things (@Stranger_Things) November 4, 2016
Something amazing has happened: the cast of Stranger Things has begun work on season two. The show's official Twitter handle uploaded a seemingly harmless picture of the cast's table read, but there's plenty of subtext to obsess over. First of all, the picture is upside-down, which I can only assume is a nod to the Upside Down? Here's what it looks like flipped right-side-up: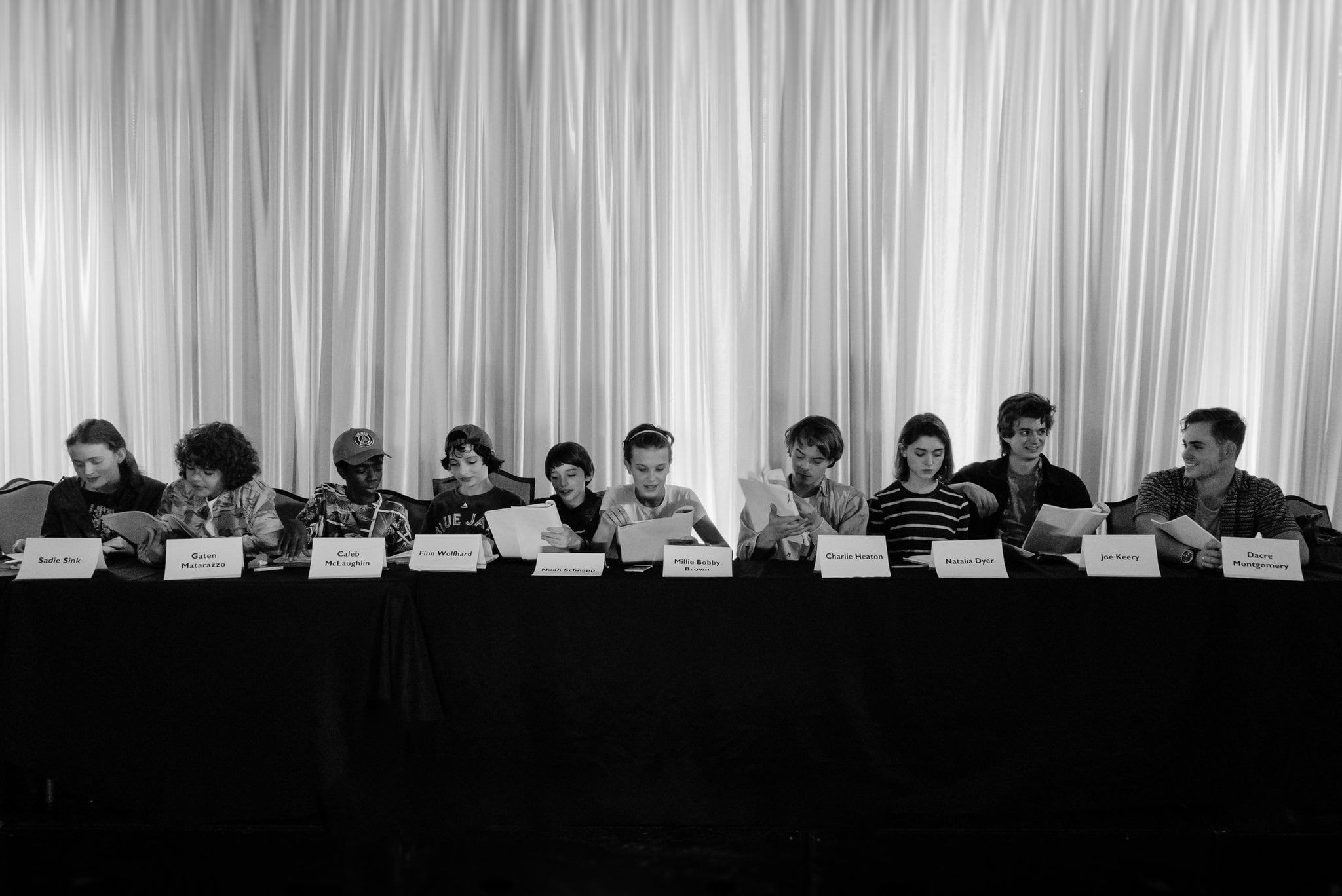 Very Last Supper, isn't it? As you can see, the new cast additions, Sadie Sink and Dacre Montgomery are flanking the original cast. Finally, you can't tell in the embed, but if you go to the actual post on Twitter, a handful of the letters are bolded: a, c, k, r, c, t, y, t, y, a, r, t, r, g, r, t, h, g. This is what the caption looks like on Twitter:

What phrase can you make that only has two vowels, and they're both "a"? We'll be obsessing over this for a while.