Surprise! Drake Dropped a New Album Called If You're Reading This It's Too Late
Surprise! Drake Dropped a New Album Called If You're Reading This It's Too Late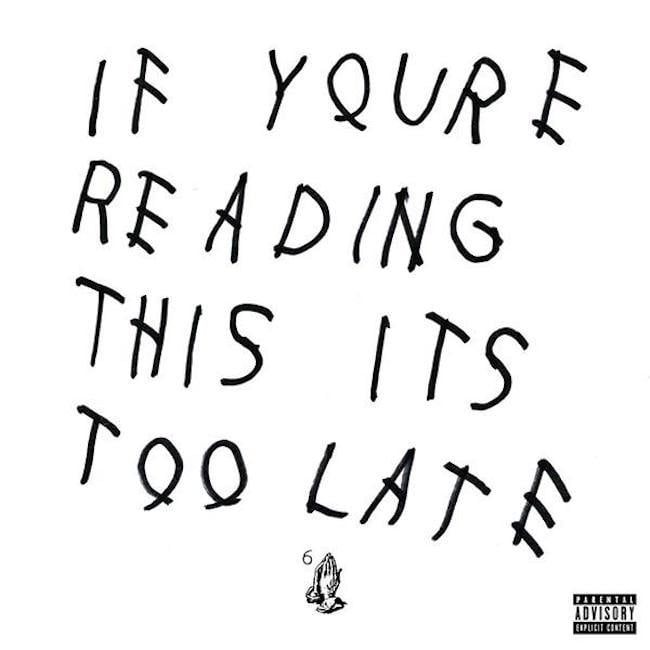 Drake released a new mixtape called If You're Reading This It's Too Late this week, the six-year anniversary of his first mixtape, So Far Gone. No one was expecting it, so basically, he pulled a Beyoncé. It's a treat for all of us! There are tracks featuring PARTYNEXTDOOR, Lil Wayne, and Travi$ Scott. There's a full track list below, and good news: the collection is now available on Spotify. Best day ever?
"Legend"
"Energy"
"10 Bands"
"Know Yourself"
"No Tellin'"
"

Madonna

"
"6 God"
"Star67"
"Preach" (featuring PARTYNEXTDOOR)
"Wednesday Night Interlude" (featuring PARTYNEXTDOOR)
"Used To" (featuring Lil Wayne)
"6 Man"
"Now & Forever"
"Company" (featuring Travi$ Scott)
"You & The 6"
"Jungle"
"6PM In New York"
Here's the 14-minute short film, "Jungle," he released earlier this week, as well.
DRAKE ~ JUNGLE from OctobersVeryOwn on Vimeo.