Susan Sarandon and Tim Robbins Split Up Spokesperson Confirms
Susan Sarandon and Tim Robbins Have Broken Up!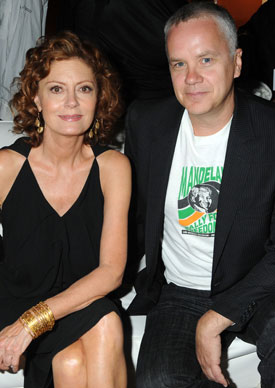 Susan Sarandon's spokesperson has confirmed that she and Tim Robbins have split. The couple, who have been together for 23 years — and share two sons together aged 17 and 20 — split over the summer.
Susan and Tim met on the set of 1988 movie Bill Durham, and Tim directed her in her Oscar winning role in Dead Man Walking in 1996.
Susan's spokesperson has said no further comment will be made on this surprising and sad news about the pair.