Susan Schneider's Speech About Robin Williams 2016
Robin Williams's Widow Honours His Legacy on Their Anniversary With a Moving Speech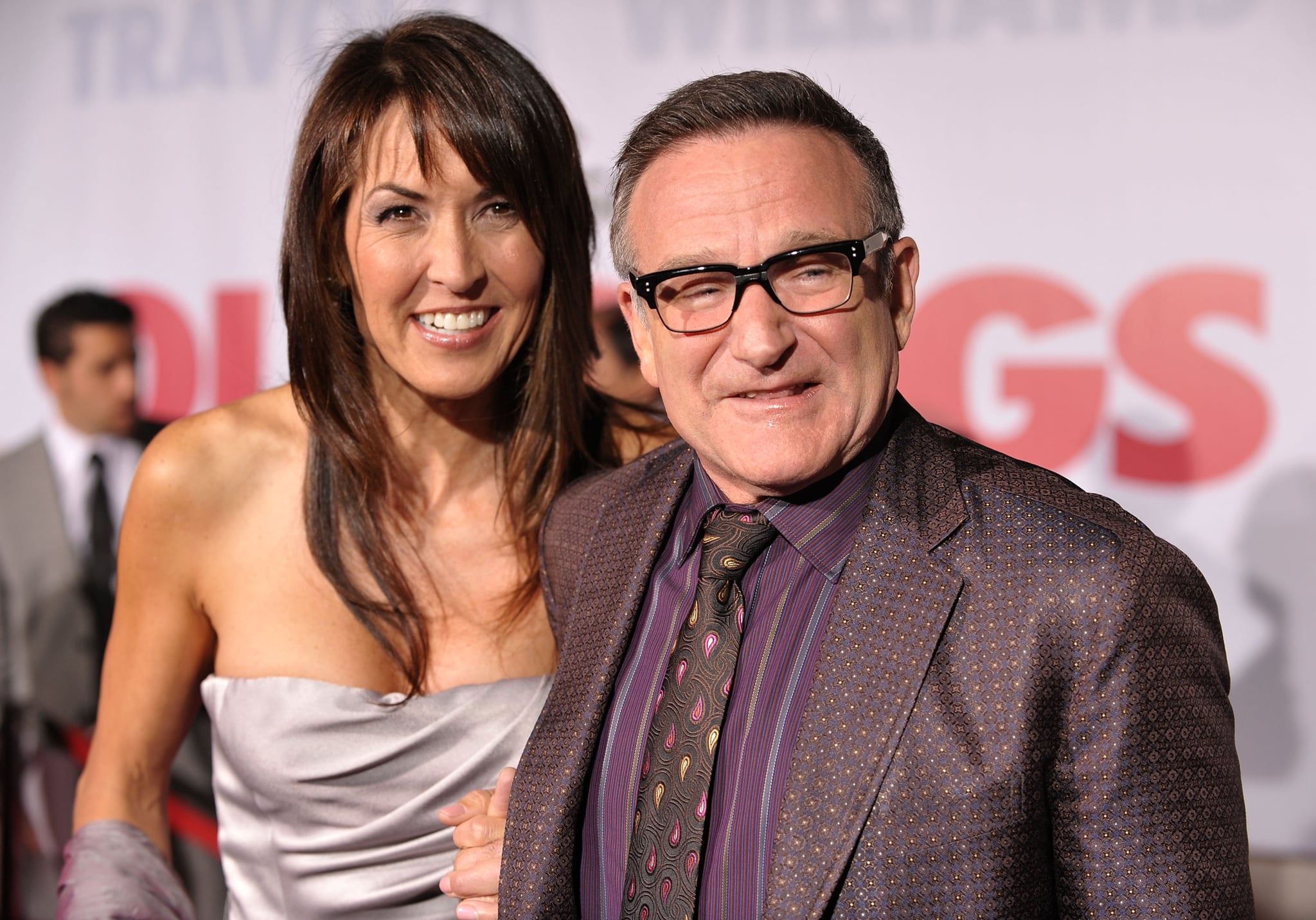 Susan Schneider may have lost her husband, the late Robin Williams, but she certainly hasn't lost her spirit. Susan attended an event on Saturday, what would have been the couple's fifth wedding anniversary, honouring the beloved actor with the 2016 Angel Harvey Heart of a Patriot Award by the USO of Chicago. Robin, who was born in Chicago and committed suicide in August 2014, spent countless hours entertaining the troops, which Susan said he loved more "than you will ever know." The artist then gave a moving speech to the servicemen and women about Robin's legacy. "I'm here with you tonight because of my husband's heart," she began. "Robin absolutely had the heart of a patriot. I cannot think of a more fitting award for him, nor one that he would be more proud to receive, especially in the presence of all of you. Robin was also a warrior, and like so many of our finest servicemen and women, he had battles to face."
Susan recently spoke out about Robin's tragic battle with Lewy body disease (the brain disease that contributed to the actor's death) in a heartfelt essay for the medical journal Neurology, and she echoed many of those same sentiments during her speech in Chicago. "The devastation on Robin's brain from the Lewy bodies was one of the worst cases medical professionals have ever seen. Yet throughout all of this, his heart remained strong," she continued. "He loved his time overseas with the troops. He loved camouflage gear and all things military. And he took seriously the idea of 'no man left behind.' When he was signing autographs — always sure to touch everyone's heart with a few words, a handshake, or a signature."
Since the actor's untimely death, everyone from former costar Matt Damon to Robin's daughter, Zelda, have praised him for the positive effect he had on the people around him, something Susan said hasn't stopped despite his death. "Robin may have lost his battle here against LBD, but he did not lose the war. No, he's not done yet," she said. "The way I see it, he has brought the light of dawn to a new mission for all of us. That mission is to eradicate brain disease."