Susan Williams's Essay About Robin Williams October 2016
Robin Williams's Widow Pens an Essay About His Final Months, and It Will Destroy You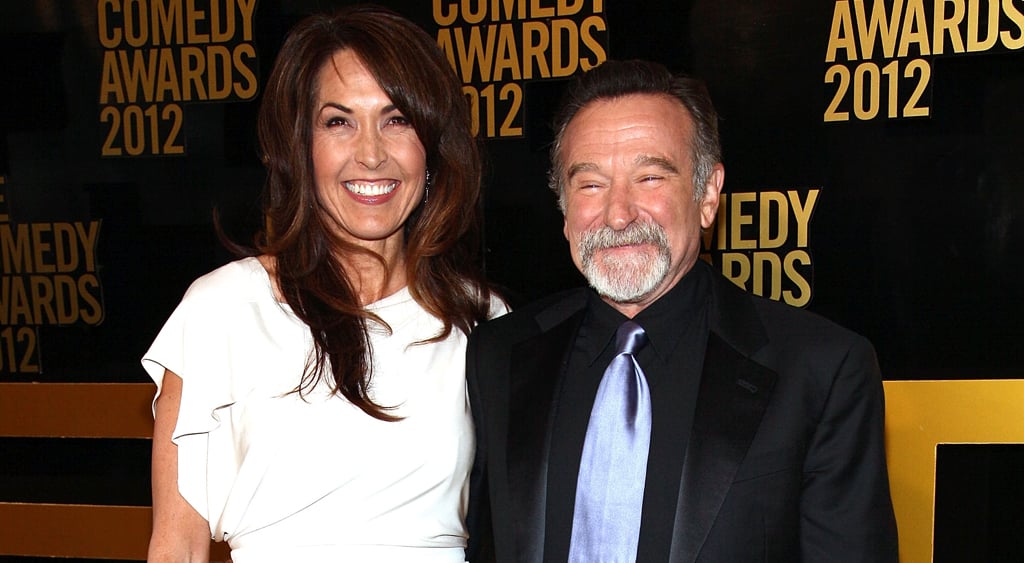 It's been two years since Robin Williams passed away, and his widow, Susan Williams, is working hard to raise awareness about Lewy Body Disease, the brain disease that led to the actor's tragic death. On Sept. 27, Susan wrote a piece for the medical journal Neurology entitled "The Terrorist Inside My Husband's Brain." In the essay, she talks about her husband's final months and how he struggled with several symptoms that didn't fit one diagnosis, writing, "By wintertime, problems with paranoia, delusions and looping, insomnia, memory, and high cortisol levels — just to name a few — were settling in hard . . . Psychotherapy and other medical help was becoming a constant in trying to manage and solve these seemingly disparate conditions."
She then recalls their final day together and how it gave her hope that his health was improving, revealing, "As the second weekend in August approached, it seemed his delusional looping was calming down. Maybe the switch in medications was working. We did all the things we love on Saturday day and into the evening, it was perfect — like one long date. By the end of Sunday, I was feeling that he was getting better. When we retired for sleep, in our customary way, my husband said to me, 'Goodnight, my love,' and waited for my familiar reply: 'Goodnight, my love.' His words still echo through my heart today."
Susan concludes the essay by thanking the doctors, neurologists, and scientists who continue to research and spread awareness of Lewy Body Disease, penning, "Thank you for what you have done, and for what you are about to do."