TV Presenter Kristian Digby Found Dead at Home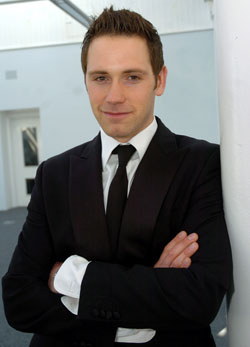 BBC TV presenter and film director Kristian Digby has been found dead at his East London flat. Ambulance services were called to his home on Monday morning and he was pronounced dead at the scene, with police sources saying his death is "unexplained".
Fans have joined a Facebook group to pay their condolences, and tributes are being paid by his colleagues. A BBC spokesman said: "Kristian was a much-loved and talented presenter for BBC Daytime. He brought a real sense of energy and warmth to all the shows he presented for us and will be sorely missed."
The 32-year-old had worked on a number of property shows, including To Buy or Not To Buy, Double Agents, Living In The Sun, House Swap and Buy It, Sell It, Bank It.
A postmortem is due to take place today. Our thoughts are with his family and friends.