TV Tonight: Heroes, Series Three
Tonight the third season of Heroes begins on BBC2 at 9pm, with the superhuman gang being joined by a band of villains. Our friends in the US had the premiere of this episode on September 22, so it's nice to see that the gap is beginning to close between airdates across the pond and on our terrestrial channels. Following the first episode on BBC2 you can flick to BBC3 at 10pm to watch the second episode straight away! My girl Buzz (who previewed the episode at Comic Con back in July) said the opener is pretty thrilling, which made her excited for the rest of the season.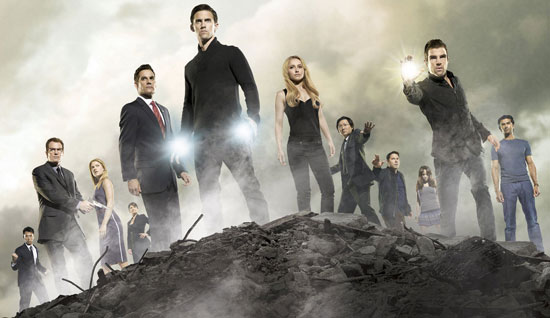 For more of an idea of what's coming up check out this trailer, but if you're still not satiated, Buzz hints at a few things without going into too much spoiler detail in her recap from Comic Con. Will you be watching tonight?
Image courtesy of NBC via BBC Pictures.