TV Tonight: Samantha Who?
While I watch the return of Secret Diary Of A Call Girl tonight at 10pm, I'll also be setting the sky+ for new American series Samantha Who?. Based on an idea from author Cecelia Ahern, the first episode sees Samantha Newly (Christina Applegate), waking up after a car crash that erased her longterm memory. Thanks to her friends and family, she begins piecing together bits of her history, and she discovers that she used to be a really horrible person.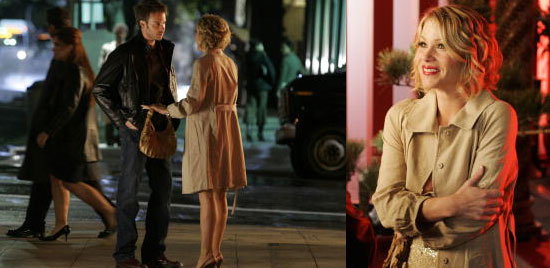 I really like Christina Applegate in this series, she's appealing and funny, and really knows how to sell the programme's little moments. The banter between Samantha and her mother (played by the always-fun Jean Smart) made me laugh when I previewed it earlier this week.
The rest of the cast are recognisable too — Jennifer Esposito was in Spin City, Melissa McCarthy was in one of my favourite shows Gilmore Girls and Barry Watson is from 7th Heaven and What About Brian. Though the plot lines and supporting characters start off fairly basic, they get more appealing as the show goes on, and the series has been picked up for a second run in the States. Samantha Who? is a likable and fun show, mostly thanks to Applegate's appealing personality and strong comic timing.
To watch a promo of the first episode, which airs on E4 tonight at 10pm, just read more.