Taraji P. Henson Talking About Cookies at Golden Globes 2016
Taraji P. Henson Explains Why She Doled Out Cookies After Her Globes Win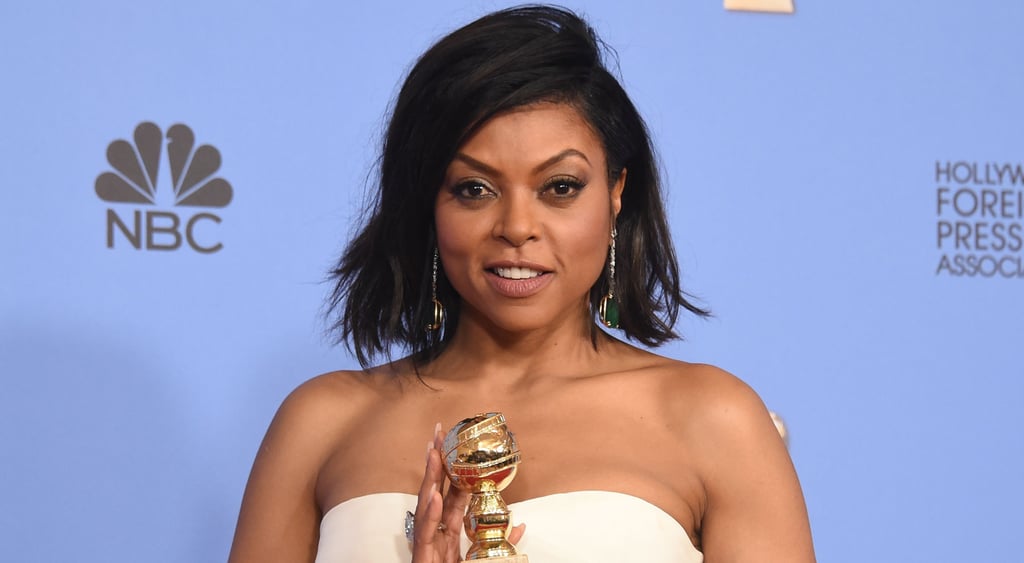 Taraji P. Henson won the Golden Globe Award for best lead actress in a TV drama on Sunday night in LA, but that's not the best part. As the actress made her way to the stage to give her acceptance speech, she passed out cookies. It's a hilarious move, given the fact that her character is named Cookie Lyon on Empire. When Taraji entered the press room for a postmortem interview, she addressed the cookies in question on more than one occasion. Read what she said below, then see more of the Empire cast's Golden Globes night.
On where the cookies came from: "There were cookies on the table!"
On what was going through her head: "I just did not expect them to call my name. I never did. I just never put that much on it . . . you just never know how it's going to come out. You don't. When they called my name . . . I was like, 'Well, cookies are here. I guess I should hand them out!' [Laughs] I don't know, it was just a spontaneous moment."
On who received said cookies: "I gave them all away. One went to Angela Bassett. One went to Gaga. And the last one to Leonardo DiCaprio."