Taste Festival 2008
Get Your Tongue Tingling at Taste Festivals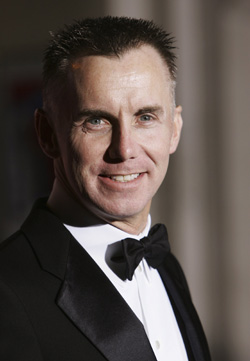 Foodies, listen up — tickets are now on sale for this year's Taste Festivals. This is the event for you if you love to cook and want some tips; if you love to eat and want some tasty treats; or if you just love celebrity chefs and want an autograph or two.
Taking place in city parks in the summer, each festival focuses on local produce and signature dishes from the finest restaurants. Add to this a bevy of celeb chefs, who will hold masterclasses and Q&A sessions, and you've got a tasty day ahead of you.
I know where I'll be on 19 June, and Gary Rhodes is just one of the celeb chefs who'll be there too ...
To see the full list of locations and dates just read more
Find a Taste Festival near you:
Taste of Edinburgh – 29 May - 1 June 2008
Taste of Leeds – 5-8 June 2008
Taste of London – 19-22 June 2008
Taste of Bath – 3-6 July 2008
Taste of Birmingham – 10-13 July 2008
Taste of Ireland
Taste of Dublin – 12-15 June 2008
Taste of Cork – 27-29 June 2008