Taylor Kinney Shares Sweet Details About How He Proposed to Lady Gaga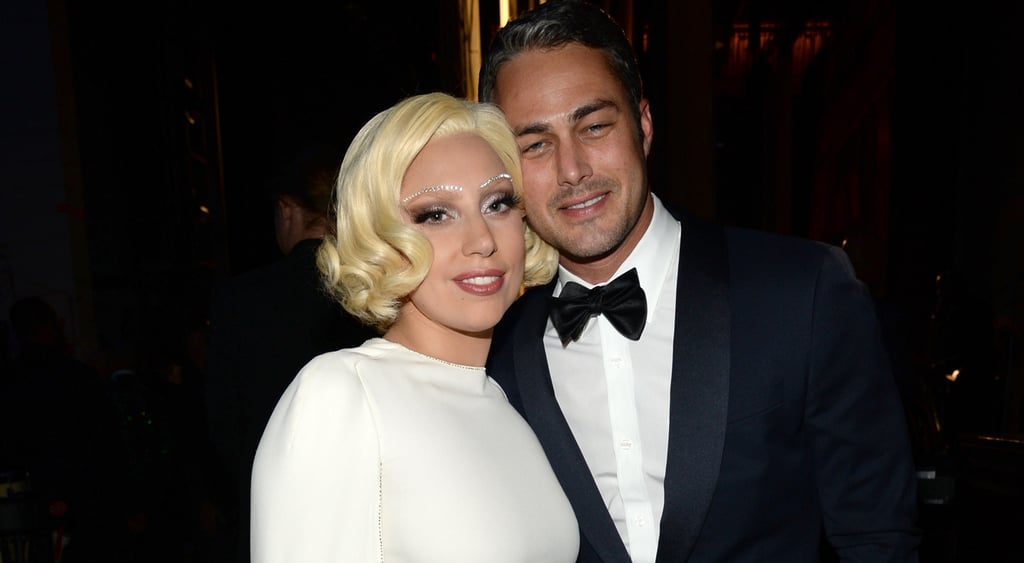 Sounds like Taylor Kinney's Valentine's Day proposal to Lady Gaga was quite the magical moment. The sexy Chicago Fire star smoulders in a recent photo shoot with Chicago Tribune Magazine, and he shared sweet quotes about his relationship with the publication. Of getting engaged to Lady Gaga, Taylor said, "I just knew. It wasn't a lightbulb going off." He also said that he did get down on one knee for the proposal, adding, "It was in Manhattan. It was snowing, it was beautiful." As for what Taylor will be wearing for the wedding, he said, "I'll have someone help me out with a tailored suit that fits well and looks nice . . . but I'm not out there doing that on my own."
Back when Taylor proposed in February, Lady Gaga shared a picture of her stunning engagement ring and wrote, "He gave me his heart on Valentine's Day, and I said YES!" The couple first met on the set of her music video for "You and I," and they've shared plenty of cute moments together over the past few years. Check out hot Taylor Kinney pictures that show why he'll be one very handsome husband, then see the ultimate celebrity wedding gallery.