Taylor Swift at Bluebird Cafe in Nashville March 2018
Surprise! Taylor Swift Returns to the Club Where She Was Discovered, Does a Fireball Shot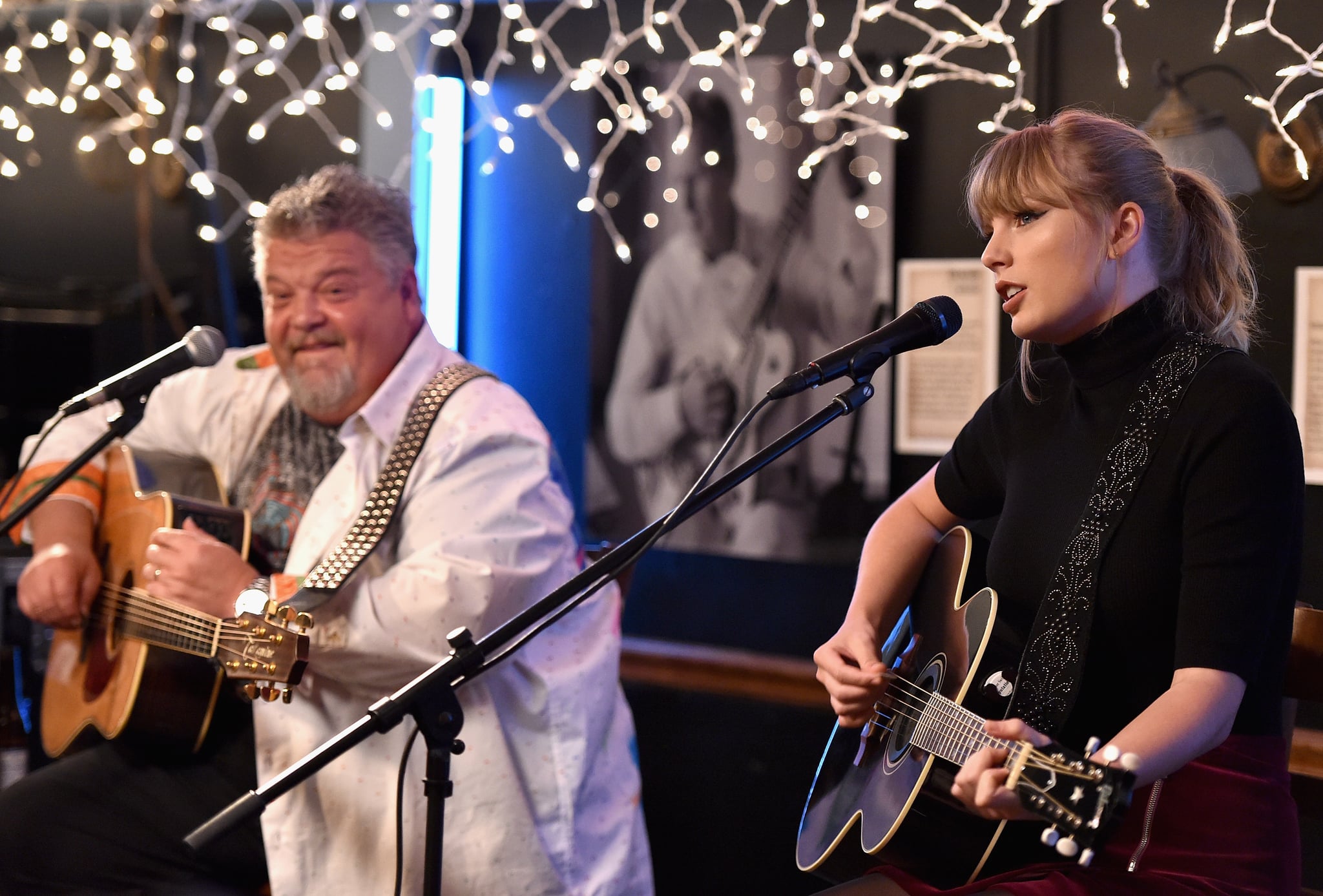 Image Source: Getty / John Shearer
Taylor Swift took a break from rehearsing for her upcoming stadium tour to pay tribute to those who made it possible for her to sell out arenas. On Saturday, the "Delicate" singer made a surprise appearance and returned to Bluebird Cafe in Nashville. Taylor started out her musical career performing at the local club and thanked the venue for allowing her to hone her talents there before making it big.
"I wanted to say a big thank you to the Bluebird Cafe," she reportedly told the intimate crowd of about 40 people. "I think any songwriter in town would echo my sentiments and say that this is kind of the only place where this exists — this particular place where you get to come and hear the writer's take on the songs they've put out into the world."
The 28-year-old was invited by country songwriter Craig Wiseman, who she later took a shot of Fireball Whisky with after admitting she and BFF Ed Sheeran stole a "large, inflatable bottle of Fireball" from. The cute moment, along with Taylor's performances of "Shake It Off," "Love Story," and Little Big Town's "Better Man" was reportedly filmed for the Bluebird Cafe's 35th anniversary, The Tennessean reports.
Watch Taylor's acoustic performance of "Shake It Off" ahead.