Taylor Swift Grammys 2016 Glitter Bomb
Taylor Swift Says She Glitter-Bombed the Grammys Audience "Because I Care"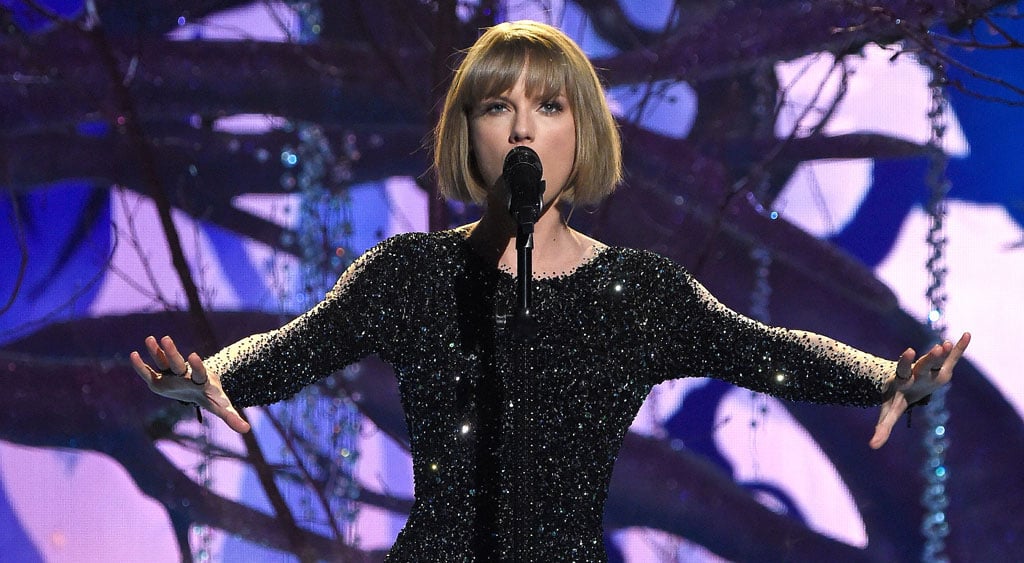 Taylor Swift got all kinds of shout-outs at the Grammys on Monday night, and they weren't just for her multiple nominations. "I'd like to thank Taylor Swift for glitter-bombing me before," Chris Stapleton said as he accepted his award for best country album, referencing Taylor's explosive performance of "Out of the Woods," during which sparkly confetti rained down upon the audience. And the country singer wasn't the only one to comment on Taylor's somewhat messy showmanship — Pentatonix's Scott Hoying posted a hilarious picture thanking "queen" Taylor. Check out Taylor's reaction to it all below!
me getting queen @taylorswift13's glitter out of my hair before we go on stage ✨ pic.twitter.com/f7DA9wwHE1

— Scott Hoying (@scotthoying) February 16, 2016
So if you notice any extrasparkly celebrities when surfing our Grammys coverage, just remember that Taylor is responsible — and she did it because she cares.
@ChrisStapleton I glitter-bomb because I care.

— Taylor Swift (@taylorswift13) February 16, 2016