Is Taylor Swift in X-Men: Apocalypse?
Hold Up — Are We Absolutely Sure That Taylor Swift Won't Be in X-Men: Apocalypse?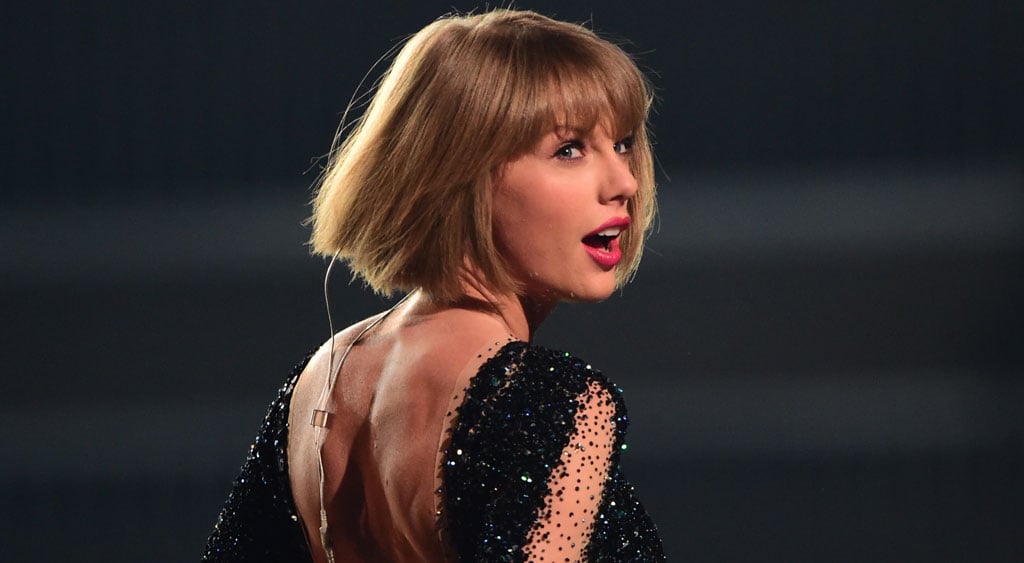 When X-Men: Apocalypse writer/producer Simon Kinberg tweeted out a photo of him hanging with Taylor Swift and X-Men stars James McAvoy and Sophie Turner last July, the world lost its collective mind over thinking that Swift might take on a role in the movie. Many assumed she'd play Dazzler, a mutant and pop star from the comics who can transform sound vibrations into light and energy, but Kinberg denied the rumours to MTV News in September. "No, there's nothing to it," he said, adding that the picture had only come to be because the cast had met her backstage at her concert in Montreal where they happened to be filming.
Well, it looks like Kinberg might have some explaining to do. On early Friday morning, Turner — who plays a young Jean Grey in the movie — posted a movie still to Instagram of herself and costar Tye Sheridan holding up a Dazzler album, writing, "#FlashbackFriday to that time Cyclops and I went shopping at the mall and found our favourite singer's album (pre 1989, of course)." On top of the reference to Swift's latest album, 1989, she tagged the "Out of the Woods" singer in the photo, which has us wondering if she's going to be in the movie after all. Maybe they'll just feature her voice? Or we'll only get to see a glimpse of her as Dazzler on a poster somewhere? Inspect Turner's photo for yourself below, and then check out who else is in the cast!