Teen Stars Who Found Success as Adults
How Pop Stars Broke From the Teenybopper Mold
Unless you are living under a rock, you've probably noticed that stars like Justin Bieber and Miley Cyrus are getting a lot of attention for their new, sometimes controversial adult images. However, these two stars are hardly the first pop singers to try breaking away from the bubblegum music mold. We now present our favorite music moments when singers made the often outrageous leap into adulthood.
Britney Spears: From Crossroads to Toxic
Britney Spears put her transition from teen pop star to adult singer into song with 2002's "Not a Girl, Not Yet a Woman," which appeared in her coming-of-age film, Crossroads.
However, while "Not a Girl, Not Yet a Woman" was part of Britney's transition away from being the princess of bubblegum pop, musically it was classic Britney. Her first real change into the world of adult music was with 2004's "Toxic," which also earned the singer her only Grammy, for Best Dance Recording. It signaled the beginning of Britney's focus on club music and her step away from the straight pop that she had been known for.
Also, it gave us Britney's now-iconic sparkly nude bodysuit look.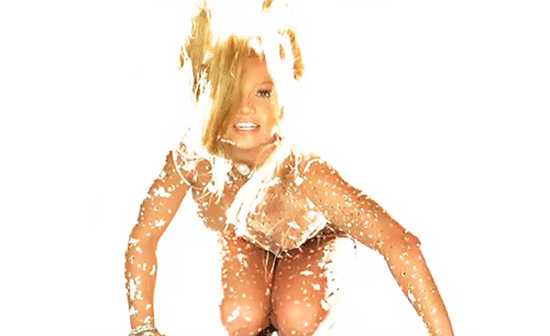 Christina Aguilera: Xtina Gets Dirrty
Christina Aguilera was ahead of the curve when she decided to ditch the bubblegum pop scene in 2002 with the release of her raunchy single (and equally raunchy video) for "Dirrty."
The singer, who rebranded herself as "Xtina," got facial piercings, gained an affinity for leather chaps, and started sporting black streaks through her platinum-blond hair.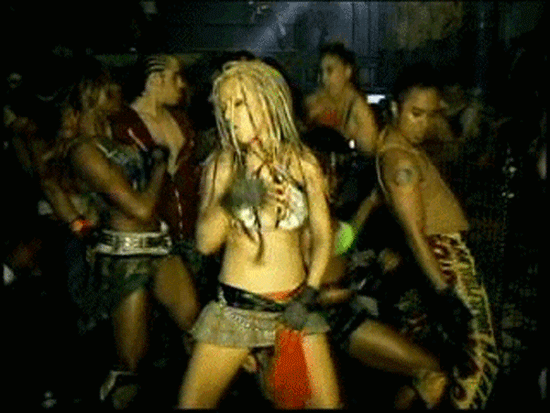 Keep reading for more teen-star transitions!
Miley Cyrus: She Can't Be Tamed
While most people may think that Miley Cyrus's first step away from Disney stardom was at this year's VMAs, the singer had been laying the groundwork for her new image for years. Back in 2010, just ahead of the final season of Hannah Montana, Miley released "Can't Be Tamed," which was supposed to act as her breakthrough into the adult pop scene. (She had already gained a lot of popularity with 2009's "Party in the U.S.A.") However, the song, and the studio album of the same name, didn't perform well in the States.
Despite the song not becoming a commercial success, it did give us the birth of MileyBird.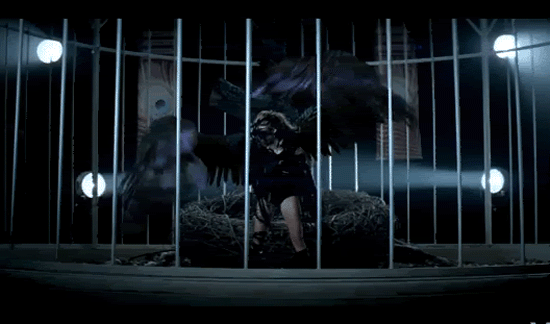 Justin Timberlake: Breaking Free from the Boy Band
Justin Timberlake distanced himself from his teen pop peers when he released his debut solo album, Justified, in 2002. The second single off the album, "Cry Me a River," cemented Justin as a true pop star on his own (it won the star his first two Grammys in 2004) and also helped distance him from his pop peer Britney, as the song was reportedly about their relationship.
The dramatic music video that accompanied the single also added to Justin's new, grown-up pop image with dark lighting, moody rain scenes, and a sexy kissing scene with a brunette.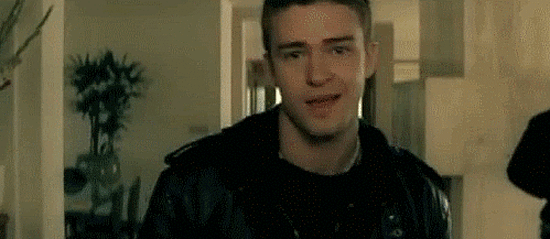 Demi Lovato: Reaches for the Skyscraper
Demi Lovato went through a tough time in 2010 after she had what she described as a "nervous breakdown" during a tour with the Jonas Brothers in Brazil and had to check into a rehab facility for emotional issues. In 2011, nine months after she was released from rehab, Demi released "Skyscraper," the first single off of her comeback album, Unbroken.
While stars like Christina and Miley went for sexy club hits while trying to find their voice in the adult pop scene, Demi went the power-ballad route, and the music video for the single kept with Demi's unfussy theme.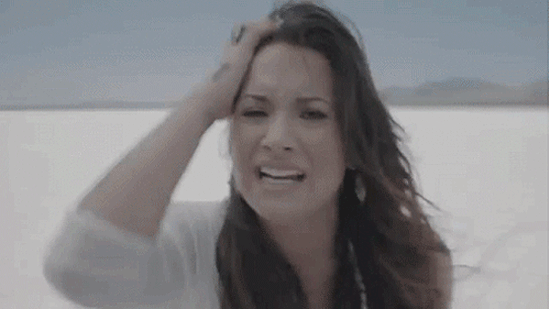 Destiny's Child: Now Independent Women
After the group lost a total of three members over the course of a year, many fans were wondering if teen hit-makers Destiny's Child would be able to survive after being whittled down to a three-person group. In 2000, the team released "Independent Women Part 1," their first single since their breakthrough album, The Writing's on the Wall. While the single wasn't that much different from the sound that the group was known for, it did prove that they had plenty of hits left in them.
Plus, the music video gave us the best way to get up from a table during a meeting.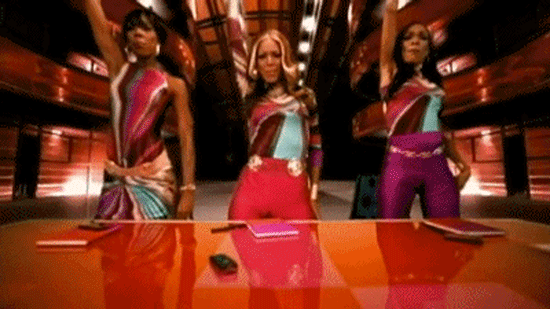 Janet Jackson: Takes Control
In the early '80s, Janet Jackson enjoyed minor stardom by producing squeaky-clean pop songs under the management of her strict father, Joe Jackson. However, in 1985, she hired a new manager and began to move toward a tougher, more self-confident sound. In 1986, she released her third album, Control, which was named for the new control over her career that she was taking. The album's first hit, "What Have You Done For Me Lately," became her first huge single and laid the groundwork for her chart takeover.
Plus, the music video for the single gave us some great shoulder and neck dancing moves (not to mention a serious love for boxy blazers).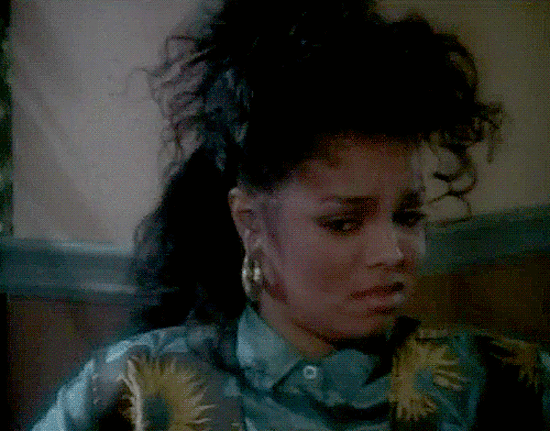 Justin Bieber: Gets Explicit
While Justin Bieber's personal life has slowly been stepping away from his once clean-cut image, the singer hasn't musically separated himself from the teen pop scene until earlier this week, when he appeared as a guest rapper (yes, rapper) on Maejor Ali's sexually explicit song "Lolly."