Tessa Thompson Talking About Janelle Monáe Porter Edit 2018
Tessa Thompson Talked About "Vibrating on the Same Frequency" as Janelle Monáe — That's All!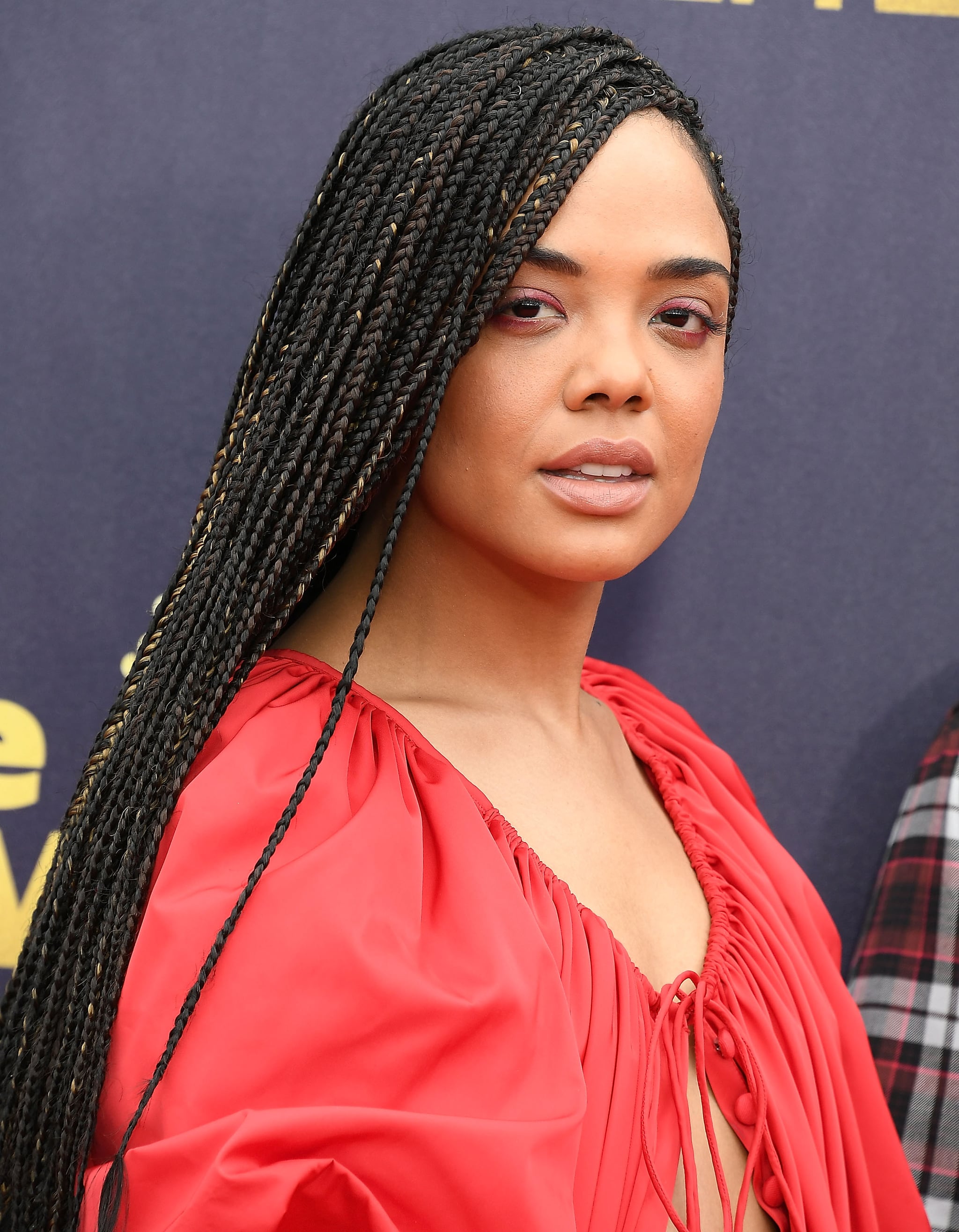 When Janelle Monáe released her album Dirty Computer, fans of hers and Tessa Thompson got to see them get up close and personal with each other. Rumours have been swirling these two are more than just friends for a while — and Tessa just added more fuel to the fire. The Westworld star is gracing the cover of Porter Edit, and in her interview, she opened up about the bond she shares with Janelle.
"It's tricky because Janelle and I are just really private people and we're both trying to navigate how you reconcile wanting to have that privacy and space and also wanting to use your platform and influence," she said. "I can take things for granted because of my family — it's so free and you can be anything that you want to be. I'm attracted to men and also to women. If I bring a woman home, [or] a man, we don't even have to have the discussion."
Besides confirming that she is into both men and women, Tessa also seemingly addressed the obsession surrounding her and Janelle. "That was something I was conscientious of in terms of this declaration around Janelle and myself," she said. "I want everyone to have that freedom and support that I have from my loved ones. But so many people don't. So, do I have a responsibility to talk about that? Do I have a responsibility to say in a public space that this is my person?"
Tessa also added, "We love each other deeply. We're so close, we vibrate on the same frequency. If people want to speculate about what we are, that's OK. It doesn't bother me."