Todd Fisher's Quotes About Debbie Reynolds's Last Words
Debbie Reynolds's Son Reveals His Mother's Last Words: "I Want to Be With Carrie"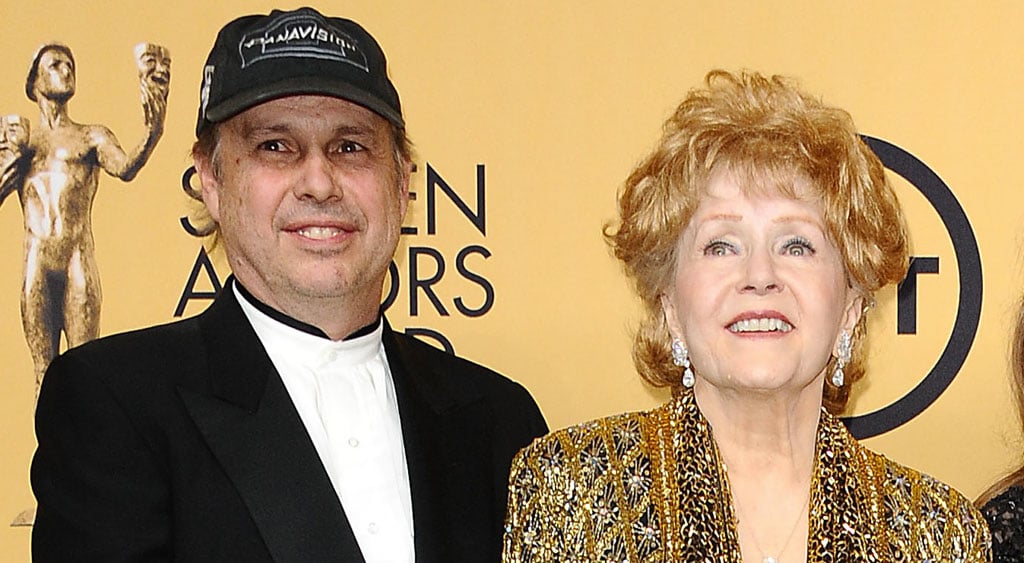 Debbie Reynolds's son, Todd Fisher, encountered unimaginable tragedy this week when he suffered not only the shocking loss of sister Carrie Fisher on Dec. 27 but also of his mother the very next day. The legendary Singin' in the Rain star passed away after suffering a stroke, and Todd was by her side the entire time. "She went to be with Carrie. In fact, those were the last words that she spoke this morning," he told E! News shortly after her death. "More specifically, she said that she really, she was under a lot of stress." Part of what contributed to the 84-year-old's mindset was the fact she never got to see Carrie before the Star Wars actress passed, since Carrie experienced her heart attack while aboard a flight travelling from London to LA and reportedly never regained consciousness. "She held it together beautifully, obviously, for the last couple of days but she was under a lot of emotion and stress from the loss [of Carrie] and it's pretty much what triggered this event."
Debbie had her stroke while staying at Todd's Beverly Hills home on Wednesday and was then transported to Cedars-Sinai hospital in LA. Both Carrie and Debbie's untimely deaths have inspired a number of heartbreaking tributes from friends, family, and colleagues. One of the few consolations is knowing that their one-of-a-kind mother-daughter bond was unbreakable until the very end.