Todrick Hall's Quotes About Taylor Swift's Boyfriend 2017
Which Boyfriend Turned Taylor Swift Into "Quasimodo"? Let's Investigate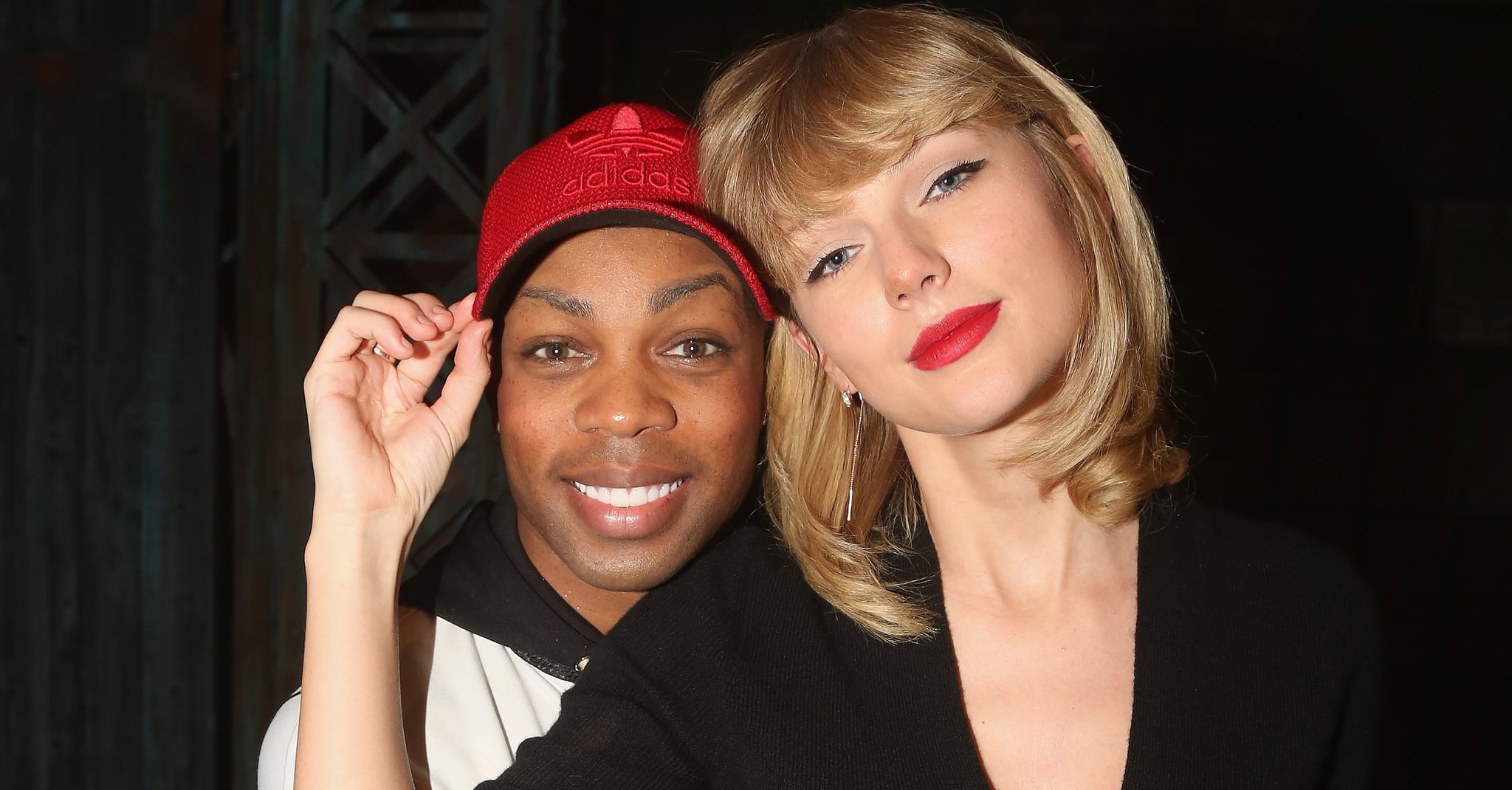 Todrick Hall is in the mood to spill some tea.
On Thursday, Taylor Swift's BFF probably dished a little more than he was supposed to when he appeared on a morning radio show and spoke of one of the "Gorgeous" singer's old flames. "There was a time last year — I don't know if I'm supposed to say anything," Todrick forewarned, before he continued discussing it anyway. "She was dating someone. I'd actually never met this person, but I could I could just tell every time I would talk to her, she would hunch over."
According to Todrick, things got so bad that he had to send Taylor a picture to show her what she looked like whenever she mentioned her ex's name. "I sent her this picture of her as Quasimodo that I edited," he told the radio hosts. "Because I was like, 'You cannot turn into Quasimodo for this guy. Every time you say his name, you hunch over.'"
So, who is the man who turned Taylor into the deformed-but-beloved mascot of Notre Dame? Let's see.
Since Todrick mentions that the ex-boyfriend was in Taylor's life "last year," that means it's one of the guys she dated in 2016. Taylor was romantically linked to both Thor star Tom Hiddleston and DJ Calvin Harris in 2016, which has fans (and us) speculating over which one of the two could be the ex Todrick was referring to in the pearl-clutching interview. Now we know Taylor isn't on the best terms with either of those exes, but we also know that she was seemingly desperate to escape her relationship with Calvin thanks to the lyrics in "Getaway Car."
In the Reputation track, she alludes to meeting Tom at the Met Gala and using him as a way to break things off with the DJ ("The ties were black, the lies were white/The shades of grey in candlelight/I wanted to leave him/I needed a reason"). Could Calvin be the one who had Taylor constantly hunching over? To be fair, "Getaway Car" ends with lyrics that suggest her relationship with Tom didn't end so great, either: "While he was runnin' after us, I was screamin', 'go, go, go!'/ But with three of us, honey, it's a side show / And a circus ain't a love story/And now we're both sorry (we're both sorry)."
Regardless of who it is, Todrick now says Taylor is clearly smitten and in a much better relationship these days with her 26-year-old British boyfriend, Joe Alwyn. "She's so happy. Standing up completely straight and so tall and so confident. I just love it. I'm so, so happy for her."
That's great, Todrick, but maybe next time don't tell the whole world that you thought your best friend looked like Quasimodo.