Tom Hanks and Emma Thompson at Saving Mr. Banks Premiere
Rita and Emma Can't Resist Tom Hanks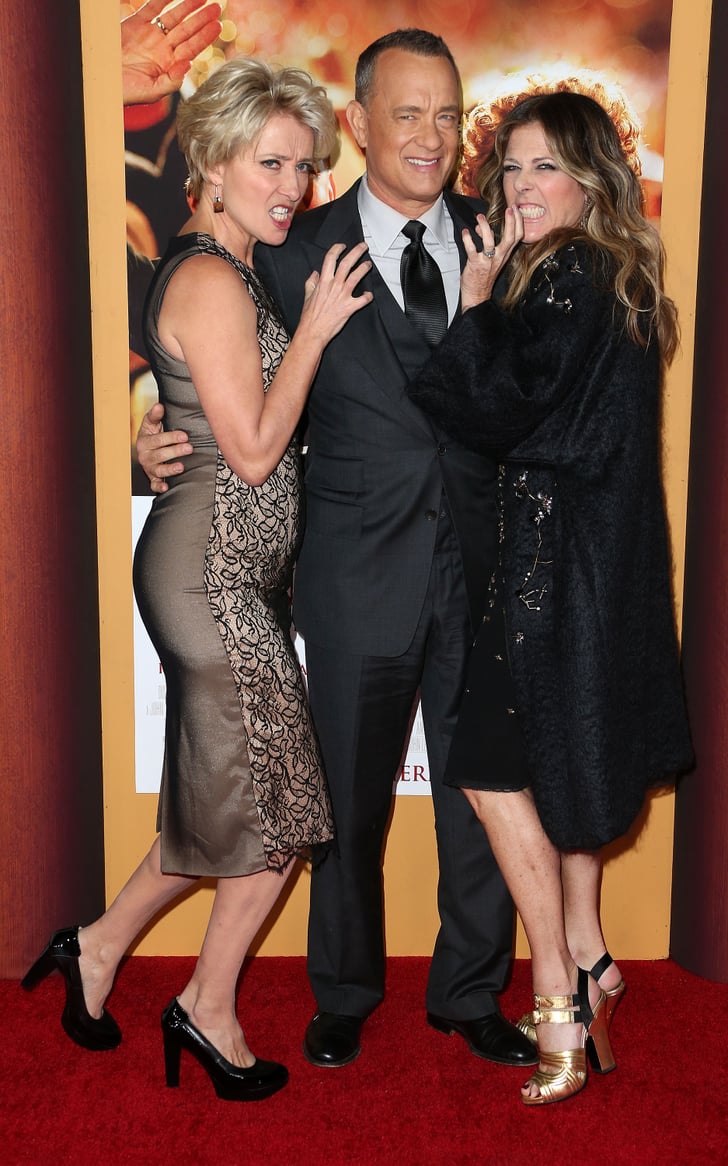 Tom Hanks had his hands full when he and wife Rita Wilson met up with Emma Thompson on the red carpet at the premiere of Saving Mr. Banks in LA on Monday evening. Rita greeted Emma with a big hug, and then the two playfully pretended to fight over Tom. While Tom and Emma's characters have a combative relationship in the film (Tom plays Walt Disney and Emma plays author P.L. Travers), the two appeared to be very friendly off camera. We caught up with Tom Hanks on the red carpet, where he talked about his relationship with Emma, calling her a "blast" to work with and that sharing scenes with her "is like playing soccer with Pelé."
We also chatted with Emma at the premiere, where she talked about her character and how she had her hair dyed and permed to resemble the author's real-life 'do because she refused to wear a wig. "I just woke up and walked on set after a liberal application of orange lipstick," she said. "Horrible. It was big in those days."
Keep reading for our full interview with Emma and more photos from the premiere.