Tom Hardy Re-Homes Abandoned Puppies
As If He Wasn't Already Perfect Enough, Tom Hardy Is Now Helping to Re-Home Abandoned Puppies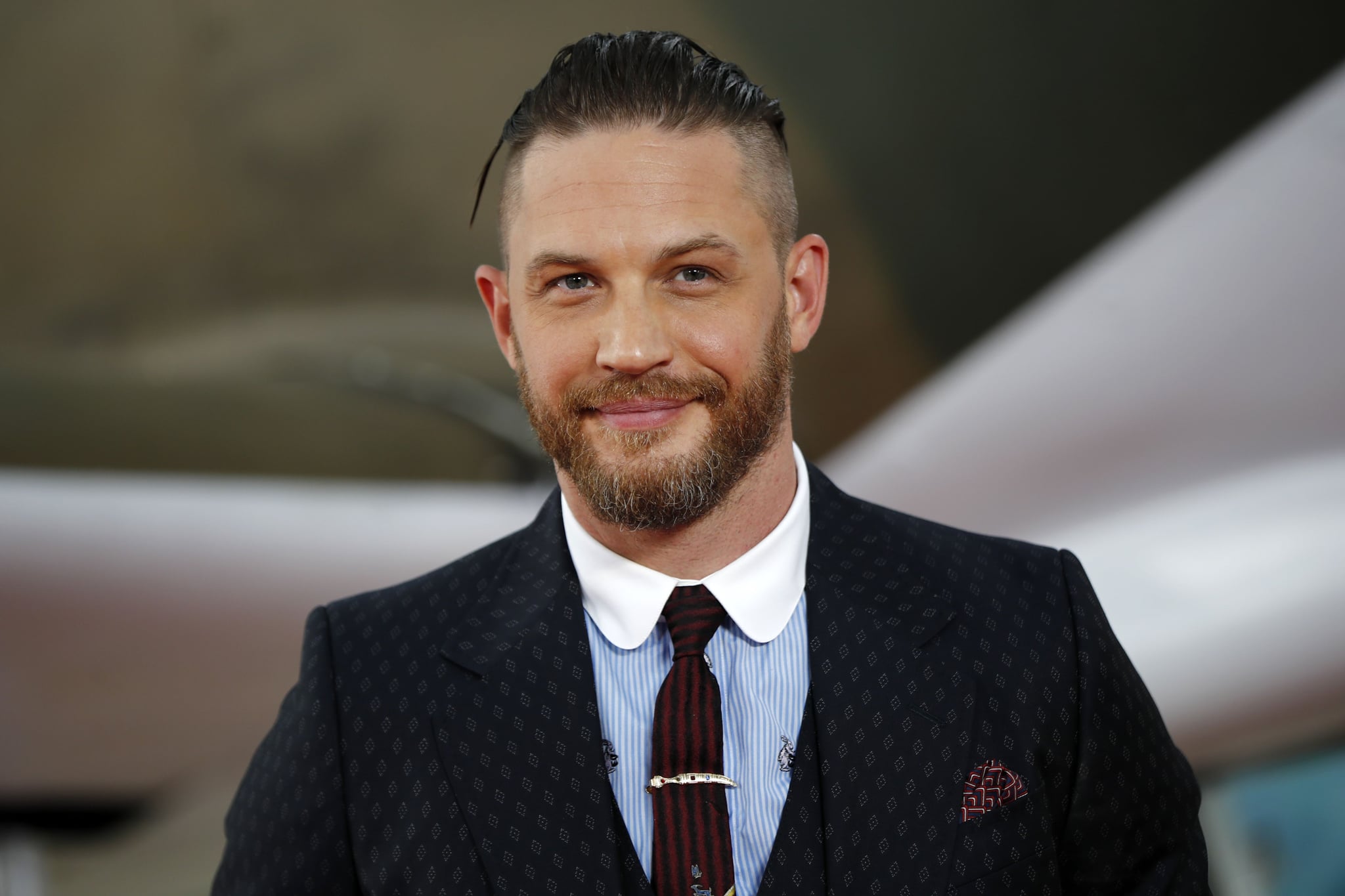 If you're in the market for a new puppy, then let humanitarian Tom Hardy guide the way. The actor, who's set to star in the upcoming antihero film Venom, put his schedule on hold to re-home puppies on Tuesday. Hardy took to Instagram to share a picture of four Staffordshire Bull Terrier puppies that had been abandoned and taken to Battersea Dogs and Cats Home in London, adding the caption "look at them. I want to house them all 8 weeks old. Go see them".
To commemorate the 100-year anniversary of the women's vote, the puppies were named after famous suffragettes; the three girls are named Emmeline (Pankhurst), Lydia (Becker), and Edith (Garrud), while the boy of the litter has been named Davidson after Emily Davidson. Battersea's intake manager Steve Craddock said, "These puppies had a lucky escape. The whole experience must have been very frightening for them. It was a cold day and they could have easily got hypothermia, suffocated or died of dehydration. Fortunately, they were found in time and — after a drink, a sleep and some TLC — made a full recovery, and now they're charging about enjoying life with playful puppy enthusiasm."
Hardy joined Instagram late last year, and it only takes one scroll to see the renowned dog-lover is true to his word. Fans joined the actor in mourning his dog Woody in June 2017 after he passed from polymyositis at just 6 years old. Hardy later dedicated his CBeebies Bedtime Story to his beloved pooch.
While all four of the puppies have now been re-homed, there are still many more dogs looking for loving homes.
Image Source: Getty / Tolga Akmen