Tommy Lee and Heather Locklear Wedding Details
Tommy Lee and Heather Locklear's Wedding Was Way More Civil Than We Anticipated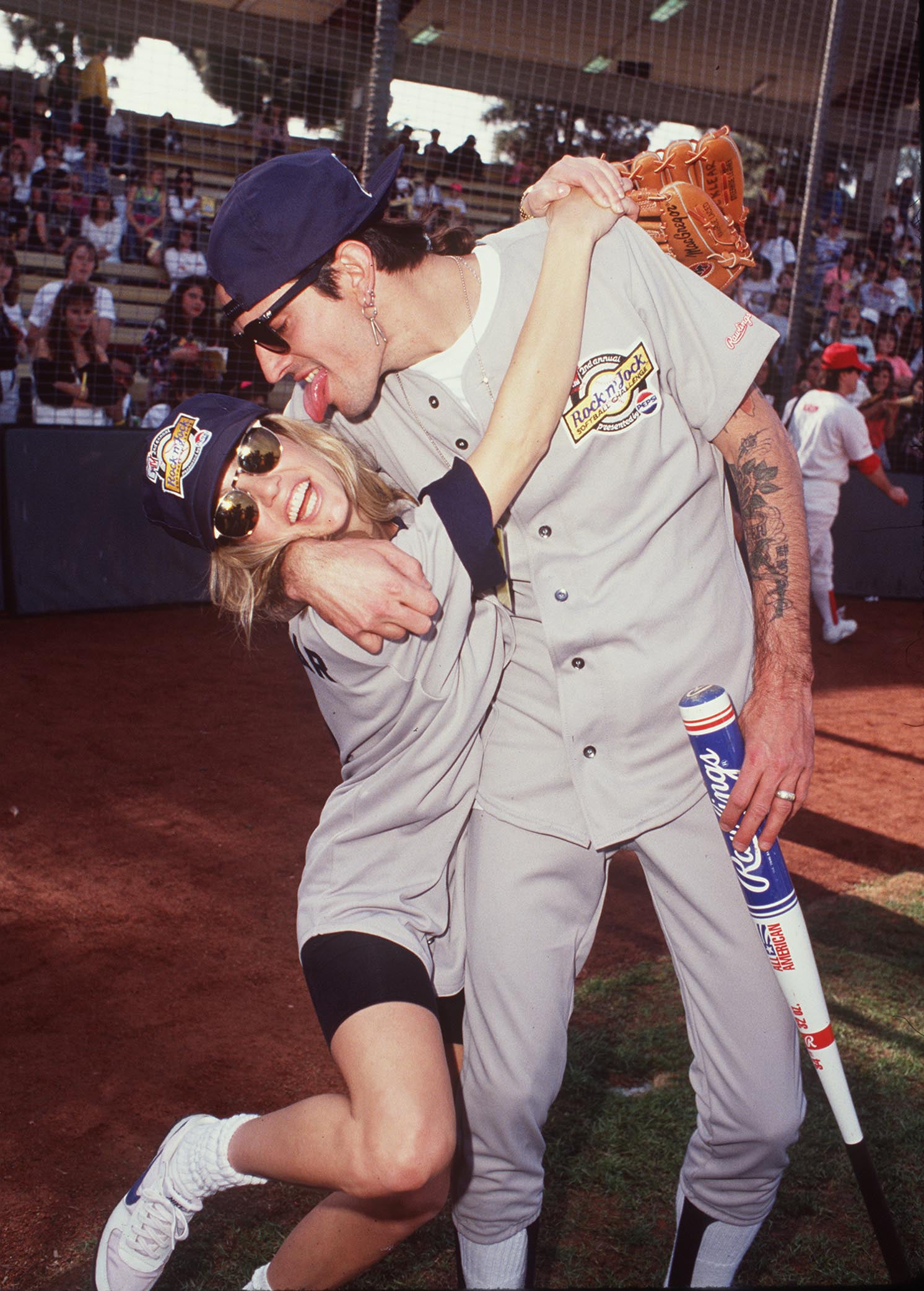 Netflix's new biopic film The Dirt tells the story of the early days of rock icons Mötley Crüe, from their music to their struggles and low points to, yes, their love lives. One of the most important relationships depicted is between drummer Tommy Lee and his second wife, actress Heather Locklear. Their wedding was one of the surprising but highly covered celebrity weddings of the 1980s.
Lee and Locklear married on May 10, 1986. Locklear was just 24 years old, and Lee was only 23. The match was described, in polite terms, as a mismatch: Lee was in the prime of his edgy rock-and-roll lifestyle, while Locklear was one of Hollywood's favourite TV ingenues. People had a detailed account of the wedding, which was held at the Santa Barbara Biltmore, with about 500 guests.
Lee wore a white leather tux (and was chewing gum up until the ceremony officially started). Locklear's dress was a fitted, mermaid-style gown. The couple had a nondenominational ceremony that lasted around 40 minutes and culminated with the couple's first kiss as a married couple, timed with the release of a dozen white doves.
The couple married after a whirlwind year-long relationship, which started when Locklear and Lee were both backstage at an REO Speedwagon concert. For Lee, it was love at first sight, and he asked a mutual acquaintance to introduce him to Locklear.
"I was so shy I couldn't possibly have gone up to her myself," he said in People's feature on the wedding, "but it was Heather or bust." After a bit of back and forth at the start, the couple began dating, and Lee proposed after just three months together. After their wedding, they embarked on a three-week honeymoon in the Cayman Islands. Lee also told People that he was looking forward to growing old together with Locklear.
"I think we'll be the coolest grandma and grandpa in the world. We'll be like 85 or 90; I'll still be a rock pig, and Heather will still be gorgeous."
Despite the seemingly perfect wedding and their hopes for a long future together, the couple's marriage didn't last in the end. They had about eight years together before divorcing in 1994. Locklear went on to marry another musician — Bon Jovi guitarist Richie Sambora — by the end of the year; their marriage lasted 13 years, until 2007. For Lee, this was already his second marriage, and he moved on to his third wife, actress Pamela Anderson, in 1995.
Lee and Locklear don't appear to have any ill feelings, though. In 2016, on what would have been their 30th anniversary, Locklear posted an old photo of the couple on Instagram with the tongue-in-cheek caption, "Happy 30 years baby."