Tommy Wiseau With James Franco at 2018 Golden Globes
Tommy Wiseau Finally Got the Golden Globes Moment of His Dreams . . . Kinda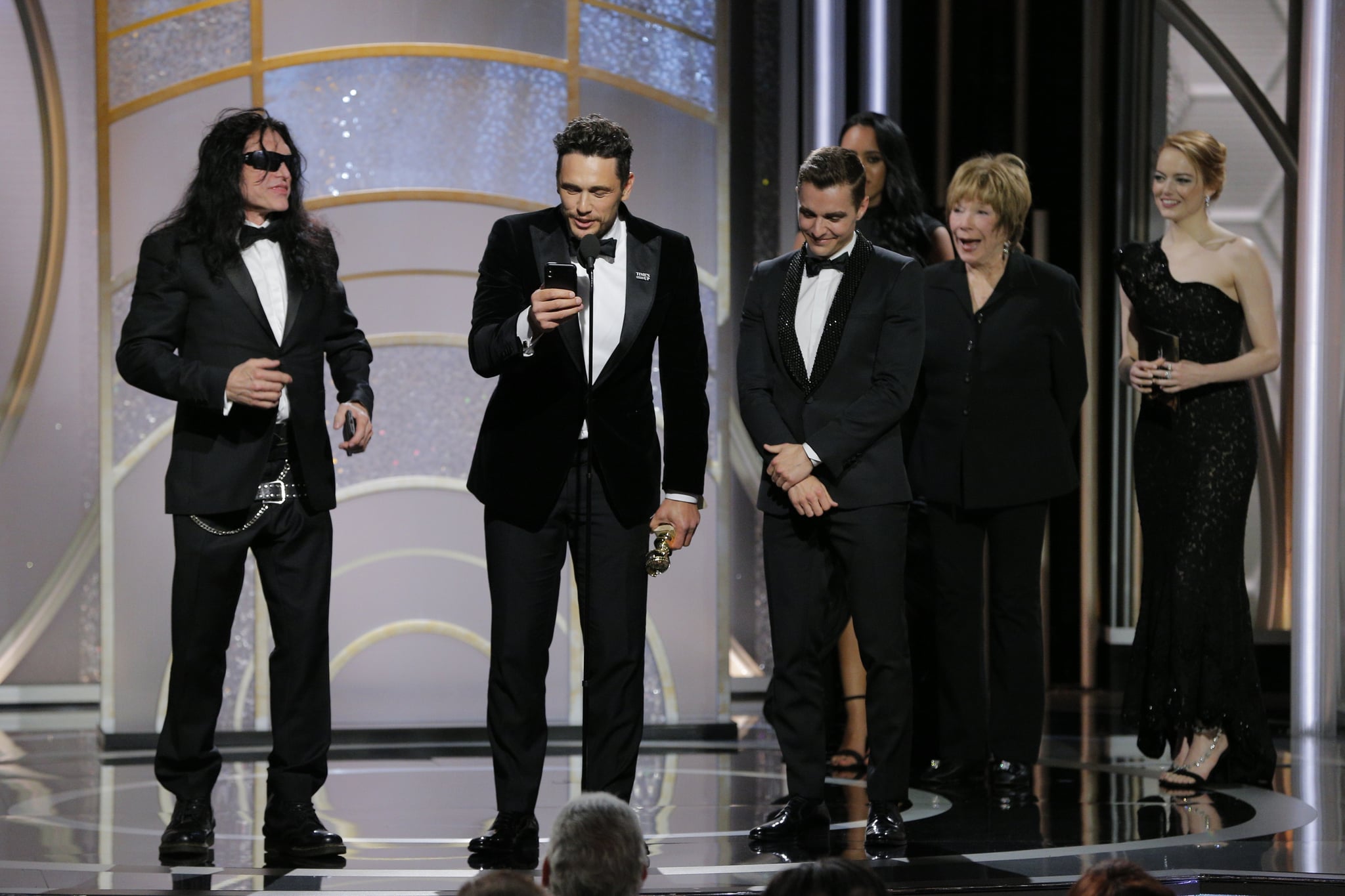 Cult director Tommy Wiseau is one of the most enigmatic men in Hollywood, and his film The Room is one of the most fiercely hated (and, somehow, loved) movies in recent memory. At the 2018 Golden Globes, Wiseau got to have his moment in the sun – all thanks to James Franco, who brought Wiseau's story to life in the The Disaster Artist and took home the award for best actor in a comedy or musical.
Franco, who swore to bring Wiseau with him to the ceremony after he was nominated last year, invited the movie's subject to stand on stage with him as he collected his statue. But the actor's generosity came to a swift end when Wiseau attempted to steal the mic, Kanye style, prompting Franco to push Wiseau out of the spotlight that the director has, for so long, insisted he deserves.
Tommy Wiseau trying to steal the microphone during James Franco's acceptance speech is my favorite moment of 2018 so far. #GoldenGlobes pic.twitter.com/t5nmfYQKXi

— Jordan Ross (@TheJordanRoss) January 8, 2018
While Wiseau perhaps was not successful at fully stealing the show, he still got his moment on stage and, for many, put a face to a long-heard (and fabled) name. And let's be honest: for all intents and purposes, the director finally got the recognition that he so much felt that he deserved when he sank a rumoured $6 million into his legendary pet project. Scroll down to see just how Wiseau spent the night when his dreams finally (sort of) came true.
Ride to the show #TheDisasterArtist #GoldenGlobes2018 #TheRoom pic.twitter.com/ixki6AStRN

— Greg Sestero (@gregsestero) January 7, 2018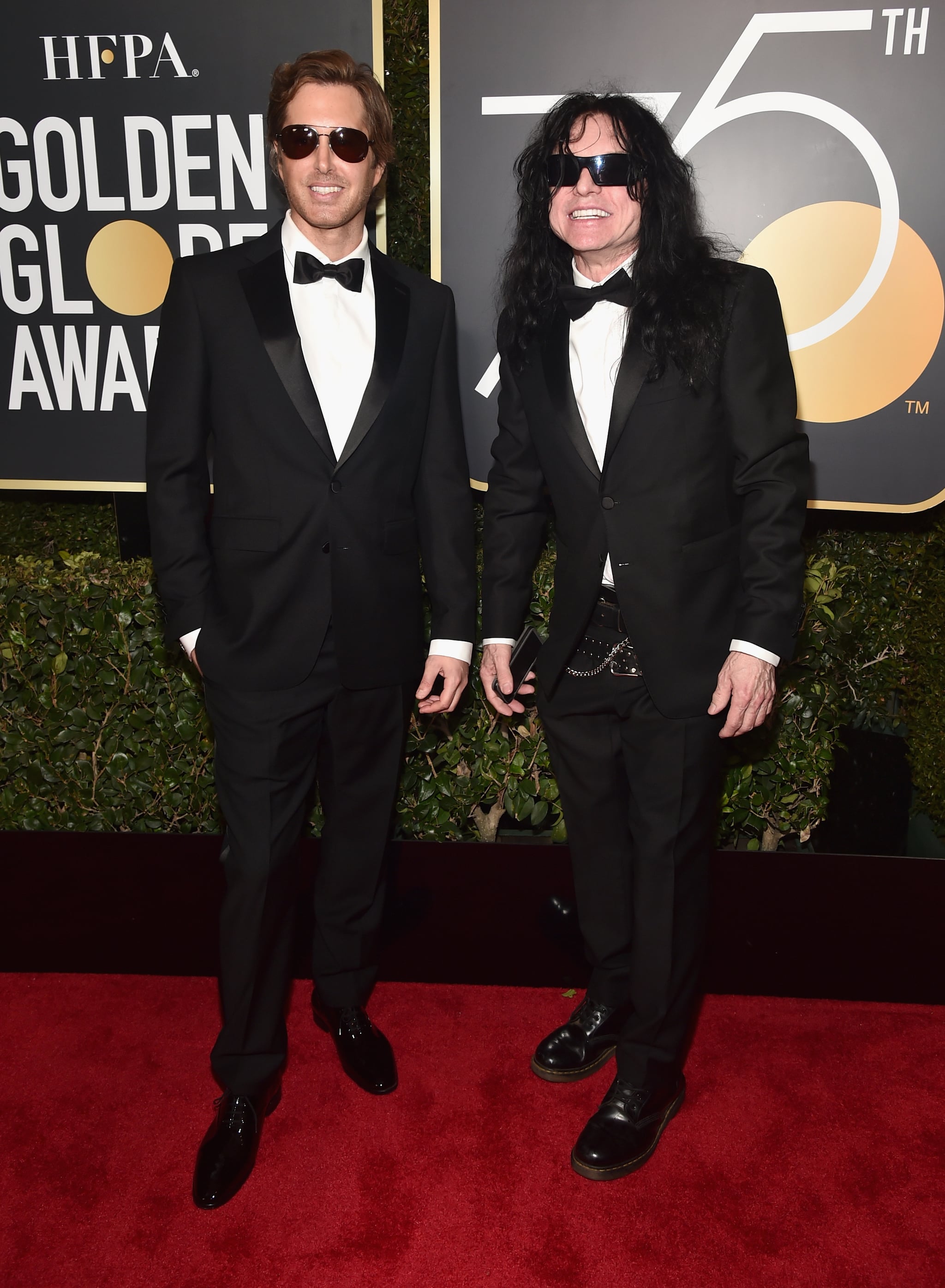 Getty/ Alberto E. Rodriguez
Hello from The #GoldenGlobes ! Be good ! Thanks for your support of #TheRoom ! @ The Beverly Hilton https://t.co/AuOiiDMq9C

— Tommy Wiseau (@TommyWiseau) January 8, 2018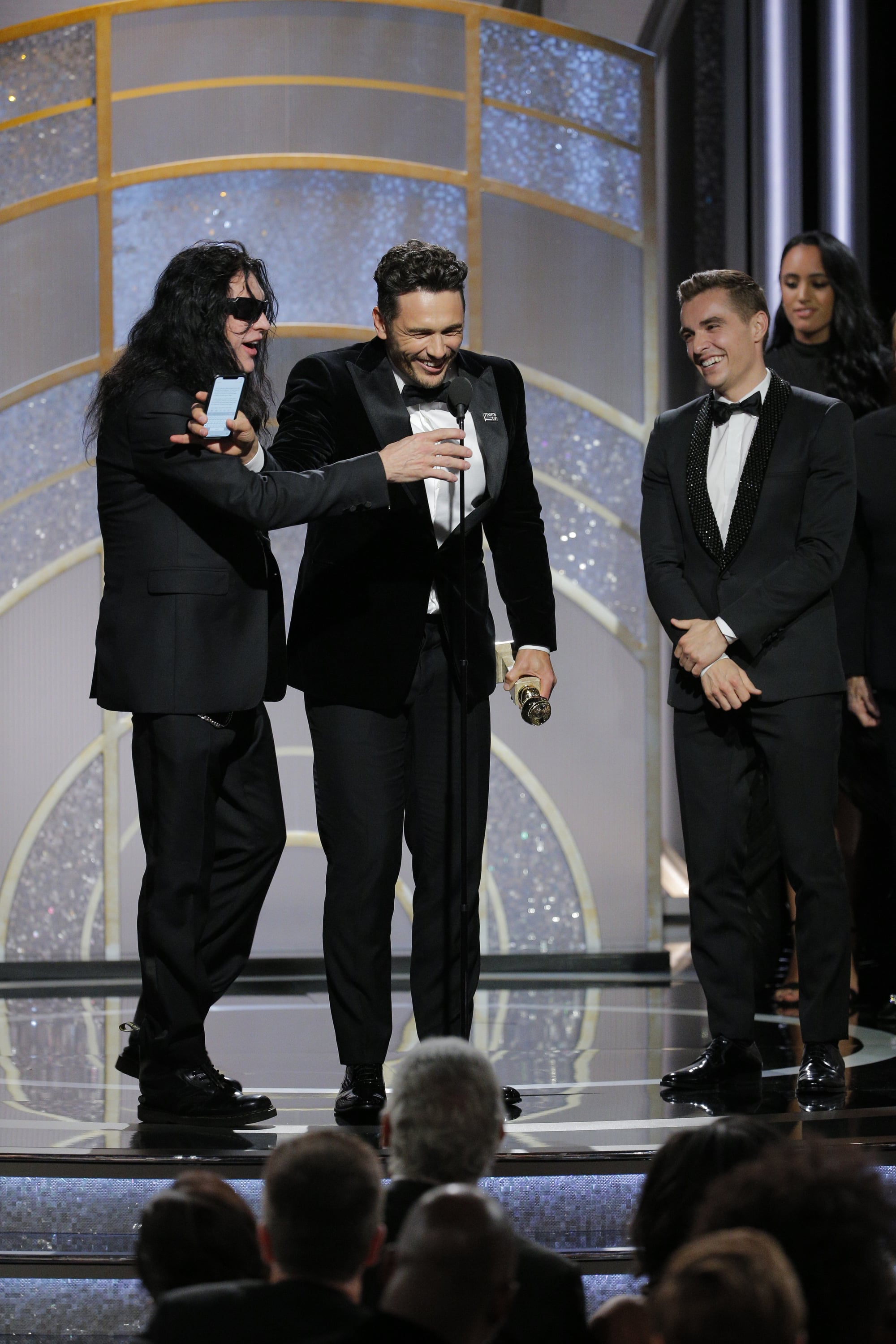 Getty / Paul Drinkwater
Tommy Wiseau has an extremely natural smile. #goldenglobes pic.twitter.com/K0AD8mtyjI

— ScreenCrush (@screencrushnews) January 8, 2018
James Franco and Tommy Wiseau. #goldenglobes @CBSThisMorning pic.twitter.com/5cC66PnR62

— Liza Donnelly (@lizadonnelly) January 8, 2018
tommy wiseau is so dedicated to his aesthetic he's wearing his 5 million belts with a suit at a black tie event. we should all learn from this pic.twitter.com/7CI1pMzFhQ

— birthday anu 🍾🎉✨ (@thorIokis) January 8, 2018
Image Source: Getty / Paul Drinkwater / NBCUniversal