Top Talker Competition and Wackness Winners!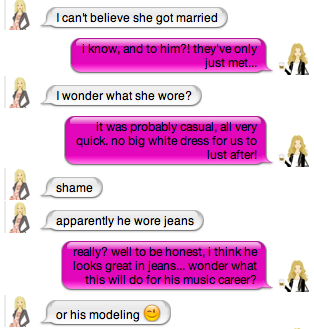 It's time to update you all on our recent competition winners, and remind you of our Top Talker competition for September!
August's Top Talker winner was macneil who expressed herself in 123 comments — Well done macneil! She has a PopSugar T-shirt winging its way to her right now.
Hot on macneil's heels were mayfairgirl, bigestivediscuit, Advah and ilanac13 who contributed a great deal of fun reading for me in the month of August.
September's competition is well under way as it's the 9th now, so get commenting and you could be next to win a PopSugar tee!
Meanwhile our The Wackness competition winners were: GLB67, Kallman, swwonder, hailebop and cher1981 — congratulations to all five of you, a "Sometimes It's Right To Do The Wrong Things" tee and book of the film are making its way to your door as I type this!
Thanks so much to everyone who entered, congrats to all the winners, and keep your eyes peeled for our next exciting competition! And remember — every comment you make pushes you further towards being our Top Talker for September!