Top Talker Competition Winner!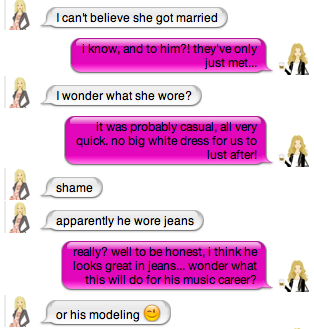 It's time to update you all on September's Top Talker competition, and remind you of the current one for October!
September's Top Talker winner was bigestivediscuit who expressed herself in 368(!!) comments — Well done, bigestive!! She wins a PopSugar t-shirt!
Hot on bigestive's heels were Advah, tototee and TomG who contributed a great deal of fun reading for me in the month of September.
October's competition is well under way now, so get commenting and remember — every comment you make pushes you further towards being our Top Talker!!