Trailer For 24 Prequel Redemption Starring Kiefer Sutherland
Are You Excited For 24: Redemption Prequel?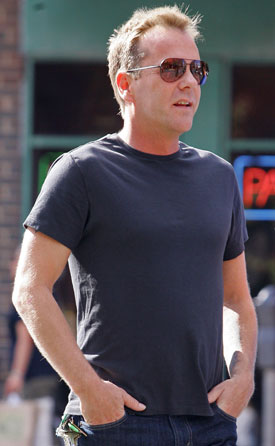 Kiefer Sutherland looked suitably Jack Bauer-esque in his aviators as he strolled through NYC yesterday, making me even more excited for the return of 24.
The two-hour telefilm bridging show, 24: Redemption (formerly 24: Exile) will serve as prequel to Day 7 and will air on 23rd November in the States, but Sky One is still teasing us here in the UK by not announcing our air date. They have advertised it as coming in November though, so not long now!
The prequel sees Jack in war-torn Africa, has a female President of the United States and also stars our very own Scot, Robert Carlyle.
Take a look at the trailer and let me know what you think: are you excited for the telefilm prequel?