Trailer For Brideshead Revisited
Brideshead Revisited: See It or Skip It?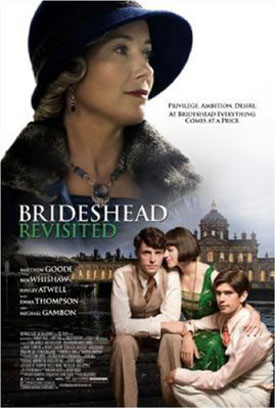 The new Miramax film version of Brideshead Revisited, based on Evelyn Waugh's novel (which we read for September's PopUK Book Club), is released in the UK today.
It centres on Charles Ryder (Matthew Goode) and his infatuation with the aristocratic Catholic Flyte family, headed by Lady Marchmain (Emma Thompson) and Lord Marchmain (Michael Gambon).
Dramas unfold from Charles's intense relationships with siblings Sebastian (Ben Whishaw, who appears in our October Must Haves) and Julia (The Duchess' Hayley Atwell).
Having reviewed ITV's adaptation, I'm intrigued how the film will fit so much action in to a smaller amount of time.
Will you watch the film too, or do you plan to skip it?