Trailer for David Schwimmer's Movie Trust, Starring Clive Owen and Catherine Keener
Trust Trailer: Clive Owen Fights to Protect His Family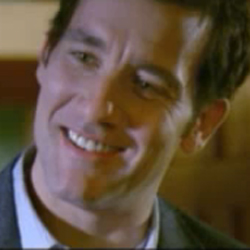 David Schwimmer is debuting the new film he's directed — Trust — at the Toronto Film Festival next month, but here's your first look.
Clive Owen and Catherine Keener star as parents of a teenage girl who befriends a fellow kid online — or so they're led to believe.
Tell me whether you think it looks like a gripping thriller or a tired made-for-TV movie when you watch it — just read more.