Trailer For Make It Happen
First Glance: Make It Happen — Love It Or Leave It?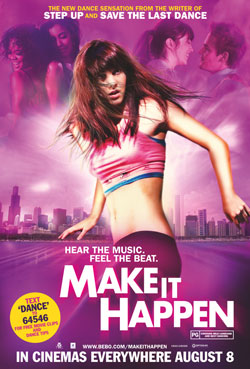 Following on those dancing heels of Save the Last Dance and Step Up comes Make It Happen, a film about following your dancing dreams, from the very same writer Duane Adler.
The film stars Mary Elizabeth Winstead (Death Proof and Die Hard 4.0) as Lauryn, a girl who dreams of entering the Chicago School of Music and Dance but finds herself working in a burlesque club, which proves to be a place of conflict and self-discovery.
It's out on 8 August in the UK, and here's a trailer to whet your appetite.
I'd love to hear what you think, so let me know — love it, or leave it?