Tributes Paid By Vivienne Westwood and John Lydon After Malcolm McLaren Dies of Cancer Age 64
Tributes Are Paid After Malcolm McLaren Dies of Cancer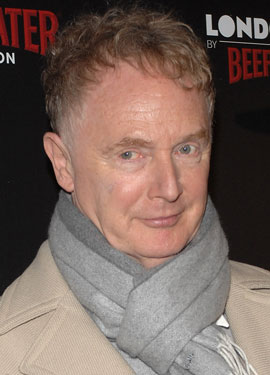 Former Sex Pistols manager and punk impresario Malcolm McLaren has died of cancer at the age of 64. He died in Switzerland, in hospital with his partner Young Kim and son Joe Corre by his bedside, after keeping his illness quiet. Malcolm was diagnosed with cancer in October last year.
Tributes were paid last night, led by Young Kim who said the whole family were "devastated" by his death and he would be "sorely missed". She added, "He was a great artist who changed the world."
Joe's mother is designer Vivienne Westwood, and last night she paid tribute to Malcolm, saying: "When we were young and I fell in love with Malcolm, I thought he was beautiful and I still do. I thought he was a very charismatic, special and talented person. We hadn't been in touch for a long time. The thought of him dead is really something very sad."
Sex Pistol John Lydon signed his tribute Johnny Rotten: "For me Malc was always entertaining, and I hope you remember that. Above all else he was an entertainer and I will miss him, and so should you."
Our thoughts are with his friends and his family at this sad time.